Admin problem solution
1 Add departments to "HR management " in the software , and then get to the SYSTEM—ADMIN , you can find the belowing iamge :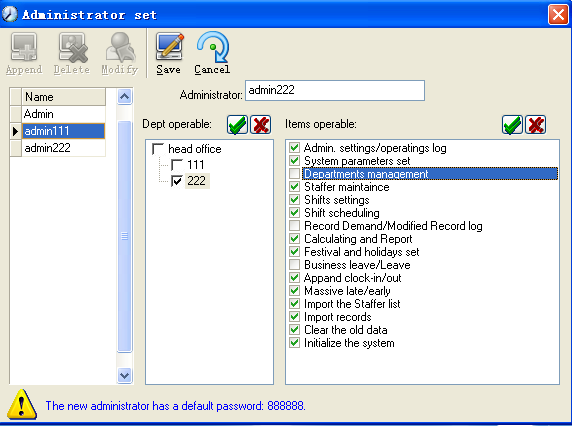 In this menu , you may set new admin for every department , authority to manage the software , and the default as 888888.
2 Get to C:ATT folder , find the " MGCheck.dat" file , and open it with notepad. Find the "LoginType=1" words, modify it as " LoginType=0" , save the config files and exit.
If there is no such words, add them.
3 Try again to login in the MGCWork.exe software, using your department admin and password , and the new privilege is successfully set.
4 Exit, login again(ID: admin111 , pw 888888), and you can see the SYSTEM—Parameter setting , is all gray , which means only the headoffice admin can change the settings.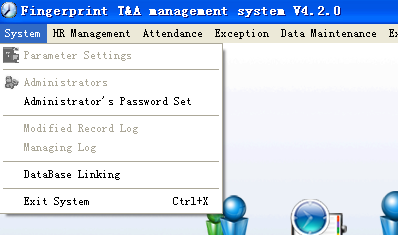 Also, the primary(admin) is regarded as highest admin of the software, and can manage all the departments and settings. When adding new admin, set the priviliege as followed.
Attached are some screenshots from the software environment.
Thank you for reading.