Big Week Grabs Great Results For Anviz At ISC Brazil
Anviz employees had a fun and productive week in Sap Paulo for ISC Brazil 2014. By the final day, more than 1000 people had visited the Anviz booth. We enjoyed meeting everyone who stopped-in and took the time to get to know us.

Anviz represented itself well at ISC Brazil. The company's booth was both inviting and futuristic in appearance. It stood out amongst the other booths, and received many compliments from attendees and vendors. The interactive nature of Anviz's booth became obvious when people were invited to try the iris-scanning device, UltraMatch. This access control machine features single-iris recognition, OLED screen, and built-in webserver. The UltraMatch can hold 100 different users and store 50,000 records. Each registration can be achieved within three seconds. At one point during the show, so many exhibition attendees wished to try the device, an informal line-up began to queue in order to try UltraMatch.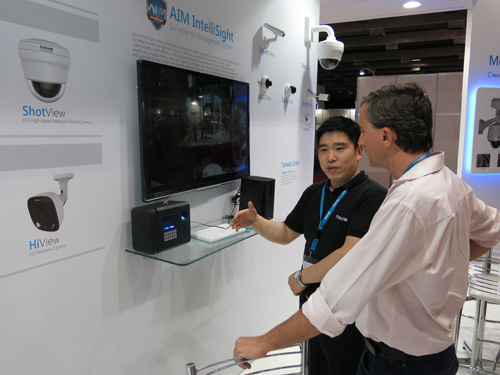 Furthermore, Anviz proudly demonstrated a series of cameras at the booth. Overall, eight models were on display, including the recently added "SmartView" camera. These eight models were able to meet the various and unique needs of many of the visitors who observed them. From night or day, to in-door or out-door requirements, Anviz surveillance products were hailed for their combination of capabilities and affordability.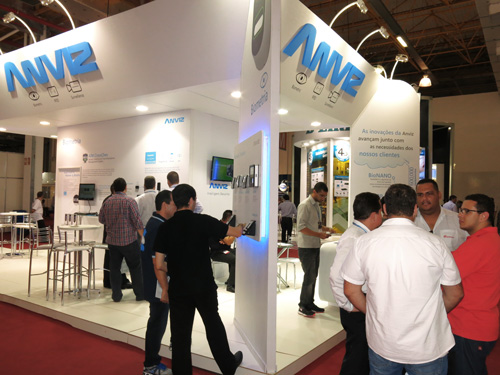 Beyond the UltraMatch and surveillance devices, Anviz team members also continued to display "Intelligent Security", the integration of biometrics, RFID, and surveillance. All three of these elements are incorporated into the multi-functional AIM software.
The energy gained from the Sao Paulo show will help us put our best foot forward in Las Vegas, and a host of up-coming events in cities such as Moscow and Johannesburg.