Solución
Con la relajación de las medidas de bloqueo de Covid-19 en muchas partes del mundo, es posible que deba volver a trabjar de forma segura. Desde una perspectiva empresarial, las capacidades poderosas de identificación y autenticación del reconocimiento facial lo hacen ideal para dos aplicaciones principales: primero como una gestión de control de acceso sin contacto y segundo como una solución de control de asistencia.
Características de la Solución
Control de Acceso

Control de Asistencia

Temperatura

Monitoreo de Registros

Detección de Mascarillas
Gestión de Acceso
BUsando rostro de una persona como credencial de control de acceso, el reconocimiento facial reduce la necesidad y los costos de tarjetas físicas o ingresar códigos PIN. FaceDeep5 es sin contacto y priorizó la implementación de tecnología biométrica avanzada.
.
Ver Más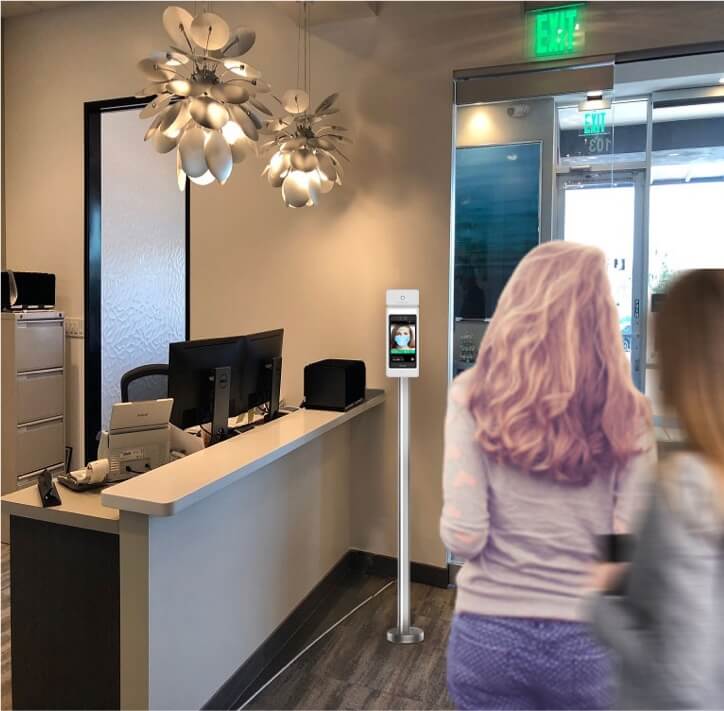 Control de Asistencia con atención sanitaria
Como herramienta de gestión de la fuerza laboral, FaceDeep 5 IRT ayuda a mantener a los empleados sanos cuando van a trabajar con control de temperatura, proporcionando registros detallados de control de entrada y detección de mascarillas de los empleados.
Gestión de visitantes
FaceDeep 5 IRT escanea rápidamente a los visitantes, personaliza las alertas de temperatura elevada y una variedad de reportes para notificaciones de alta temperatura y sin máscarilla.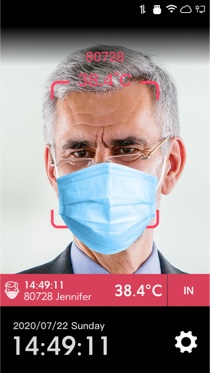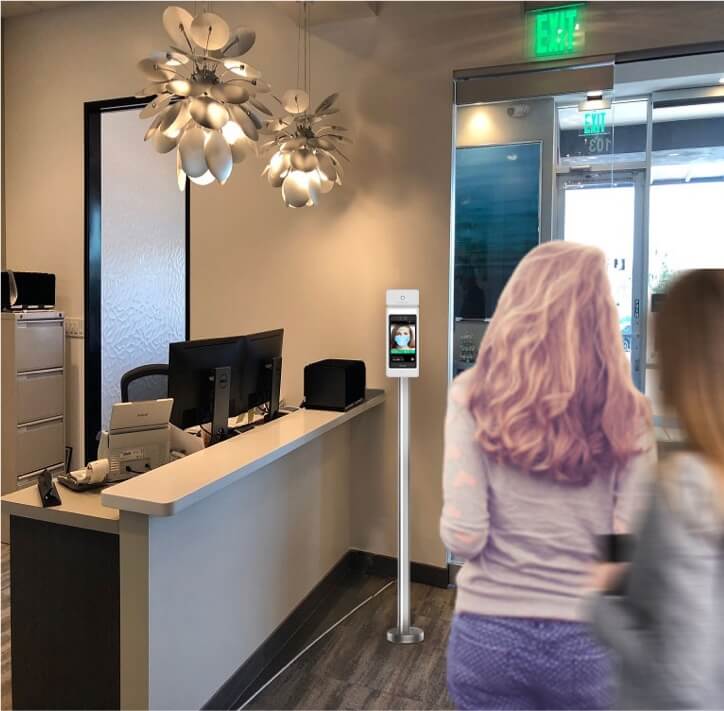 Time Attendance with healthcare
As a workforce management tool, FaceDeep 5 IRT helps keep employees healthy when they go to work with temperature screening , providing detailed historical records of the entire employee activity, entrance control and mask detection.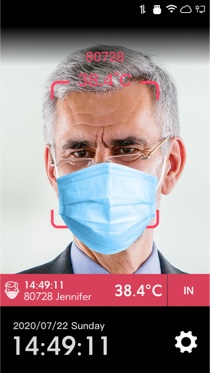 Visitor Management
FaceDeep 5 IRT rapidly scan visitors with elevated body temperature and customizes alerts and a variety of reporting for high-temperature notifications and no-mask wearing.
Más Montajes, Más Aplicaciones
Equipado con diferentes soportes, FaceDeep 5 se puede instalar en torniquetes y series de barreras como la solución de control de acceso sin contacto para mantener la seguridad en el control de entrada.
Montaje en escritorio
Montaje en Torniquete
Montaje en Estación
Montaje en Esquina
Colgado en Techo
Desktop Mount
Turnstile Mount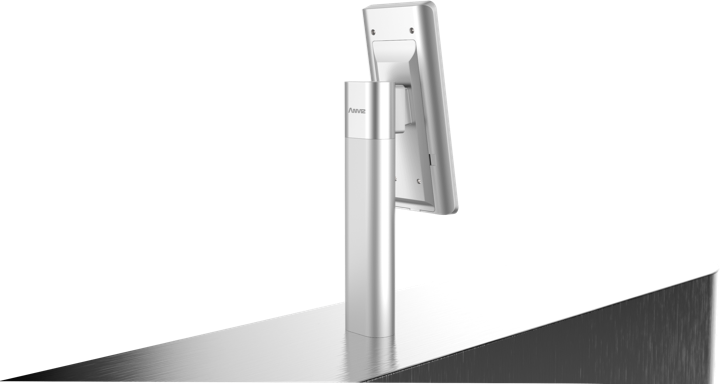 Station Mount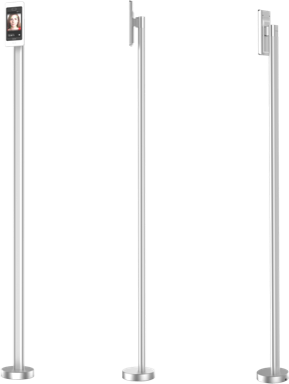 Corner Mount
(For Heigh Traffic Sites)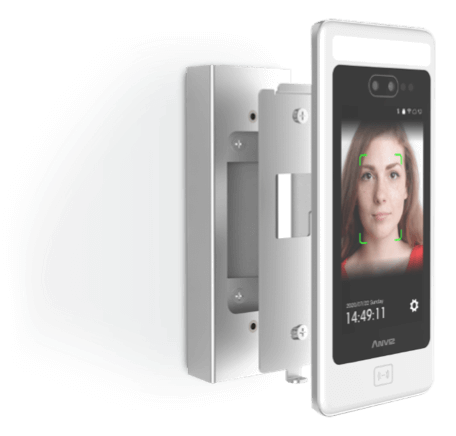 Hang on ceiling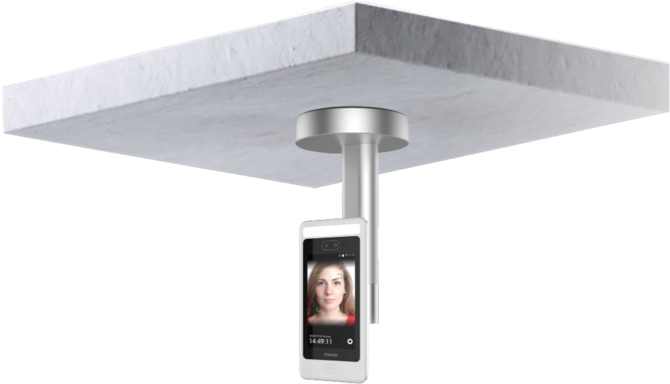 Productos Relativos
Soluciones & App Relativas
Aplicaciones Relativas
Obtener una cuota gratis
Estaríamos encantados de hablar con usted luego
Descargas Relativas
Folleto

FaceDeep 5 IRT Flyer EN

1.2MB

Folleto

FaceDeep 5 Flyer EN

917KB

Folleto

Anviz Flyer FacePass7 IRT EN

4.7 MB

Quick Guide

FacePass7 IRT Quick Guide

1.6 MB

Quick Guide

Anviz UltraMatch S2000 QuickGuide

757.5 KB

Folleto

Anviz UltraMatch S2000 Catalogue

2.8 MB