Instruction of Database Migration From
General
This document describes how to migrate data from AIM Standard database to CrossChex Standard database.
Before You Start
Before running the migration tool, you need to:
* Backup the AIM standard database.
* Download and install the new version of CrossChex Standard management software.
Instructions
Step 1: Run the migration tool (Database Migration Tool.exe).
Press Start button and select All Programs\Anviz\CrossChex Standard\Database Migration Tool.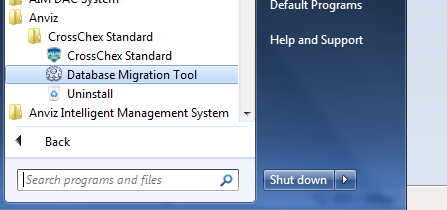 It will bring up the Database Migration Tool window: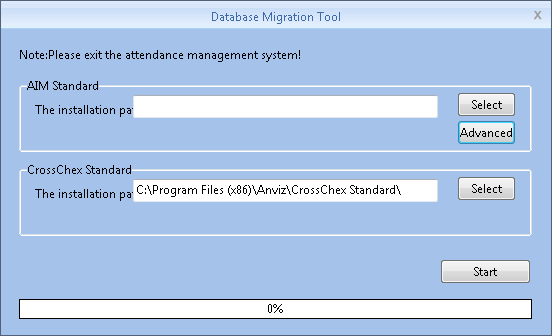 Step 2: The Database Migration Tool will search the path of AIM Standard aromatically. If no search result coming up, you will need to press Advance button and input the database info manually.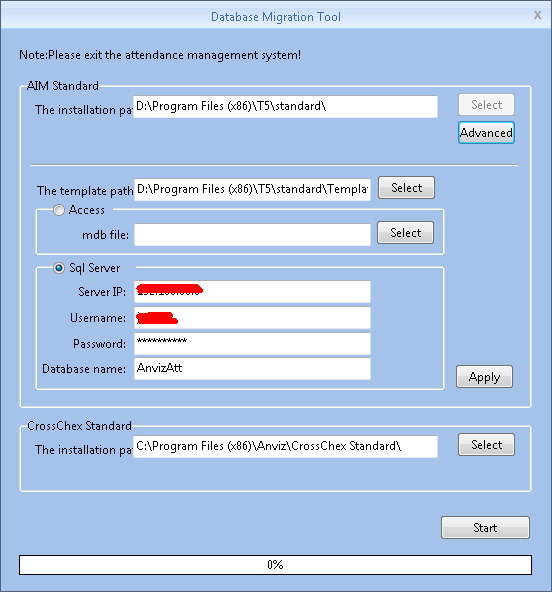 Step 3: Select the CrossChex Standard database path.
Step 4: Press Start button. It will take several minutes to complete the database migration.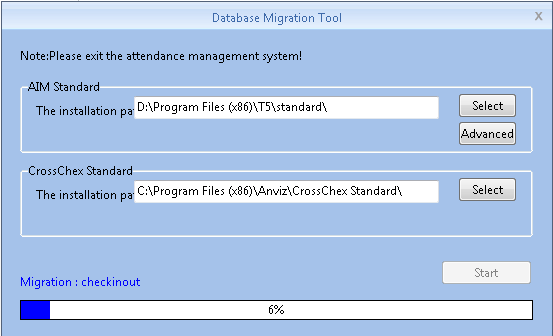 After the database migration is finished, you can Launch CrossChex Standard.