Cloud Based
Smart Security Platform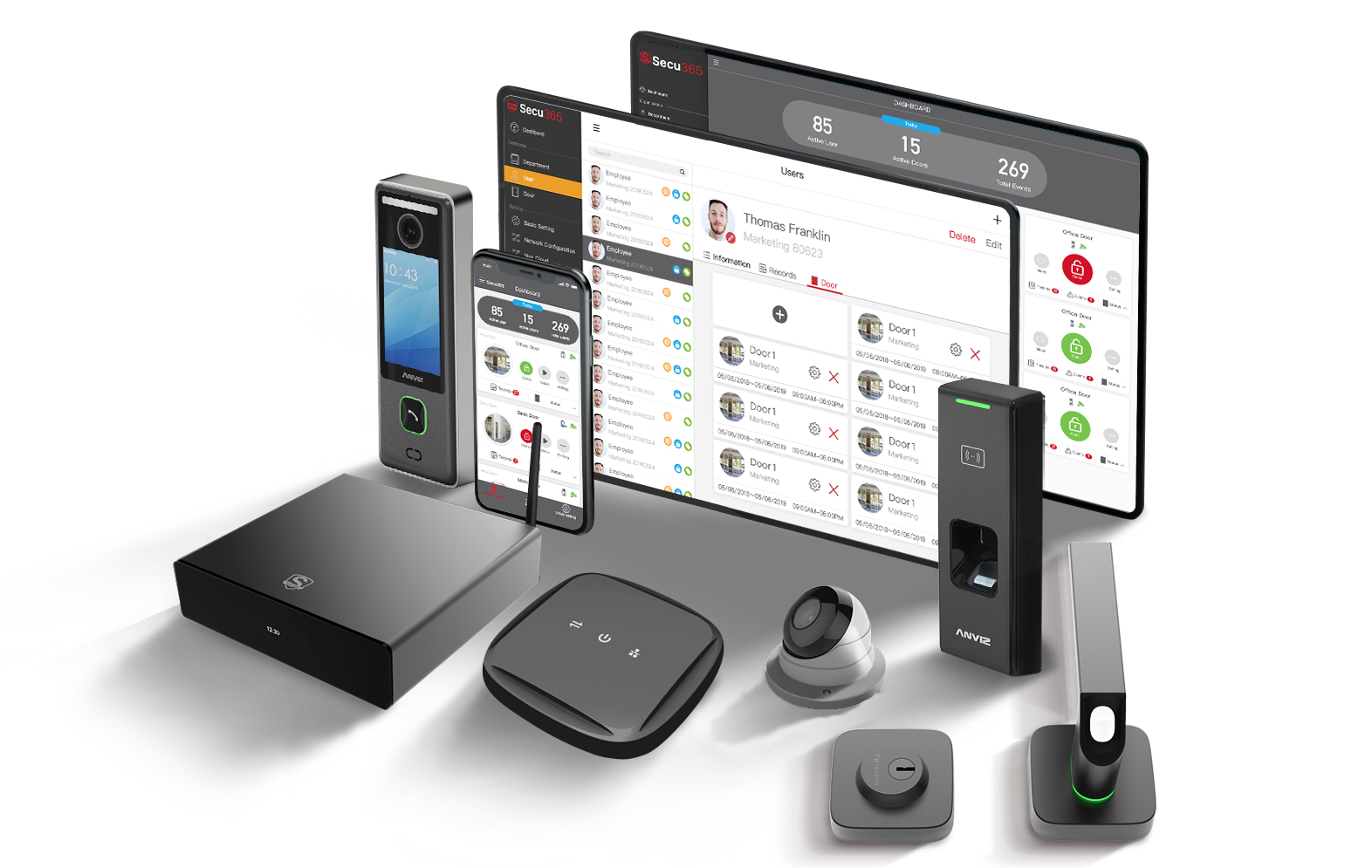 System Configuration Diagram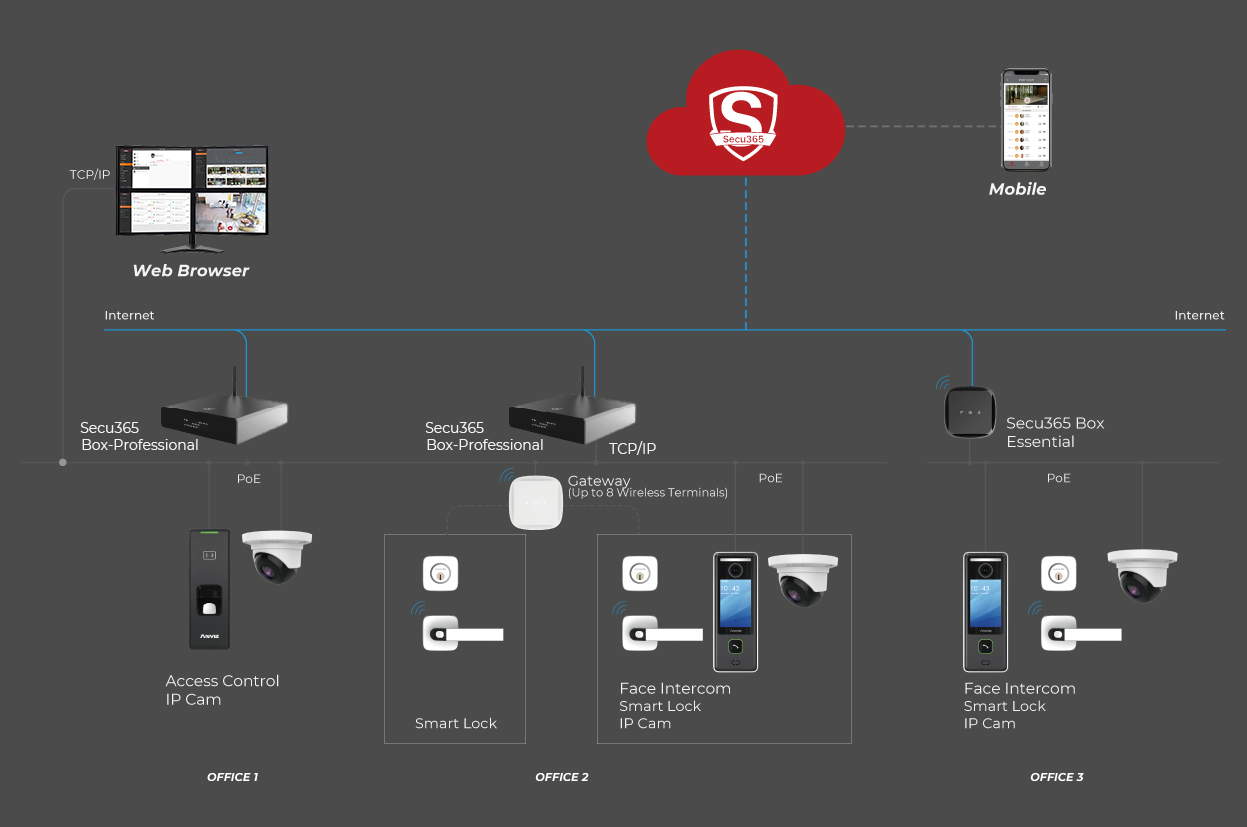 One unified security platform
A seamless integration of access control, video, sensors and intercom in one intuitive interface. Your body is your ID
With the latest Biometric technologies, your body will be your ID for the most convenience way for access control. Web and App flexible management
Secu365 uses flexible deployment, you can use both the local web browser and remote mobile APP to manage the system. Your office on your phone
Residents can manage their entire smart home with Secu365 app. They can use this unified platform to check in anytime, and easily control everything from anywhere.
How Secu365 Protects You
Secu365 will provide full range of protection for a medium site, from the main entrance, reception area, IT and financial room, and the Perimeter area. You can majorly use a control center to realize one stop monitoring of your site and control everything from the cloud app as well.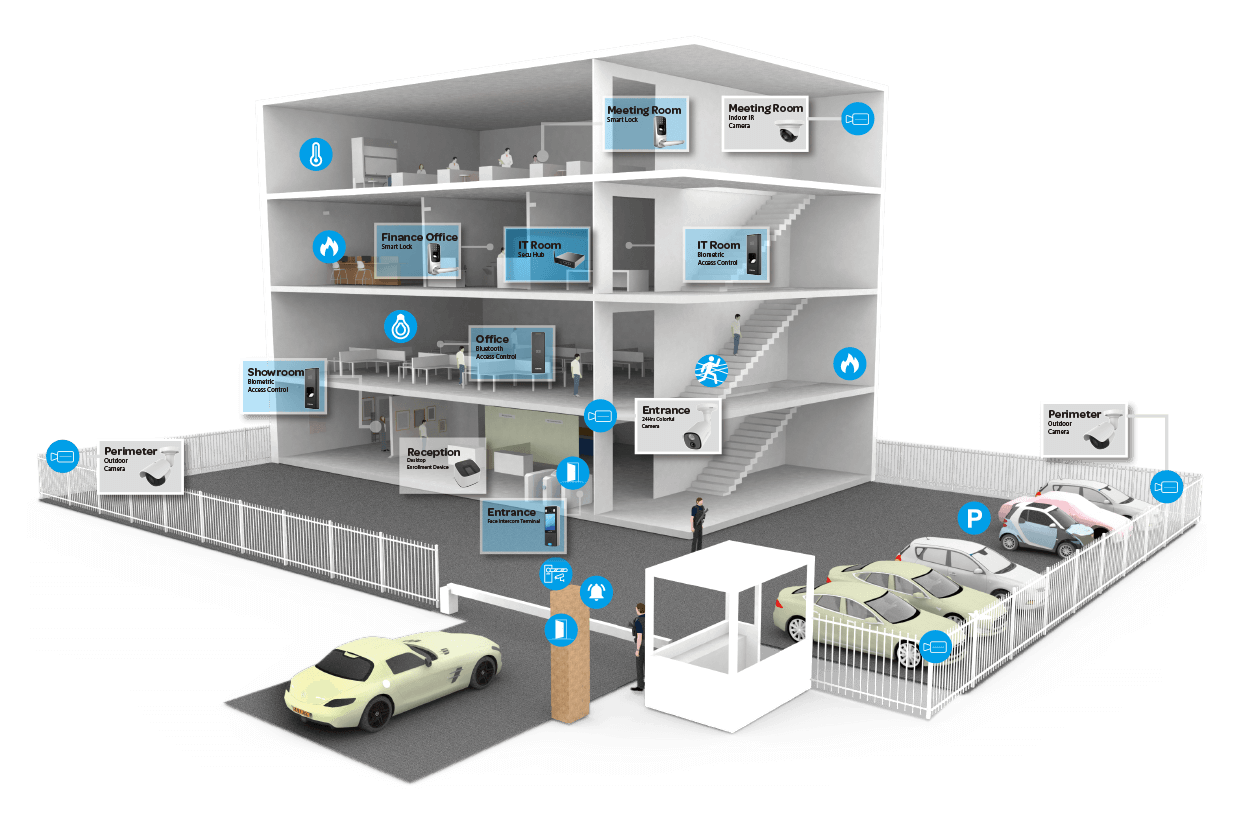 Manage on Web
Secu365 will be shown on Web, and all the smart terminals in the main entrance, public areas, entrance of the buildings will be managed and displayed on the web.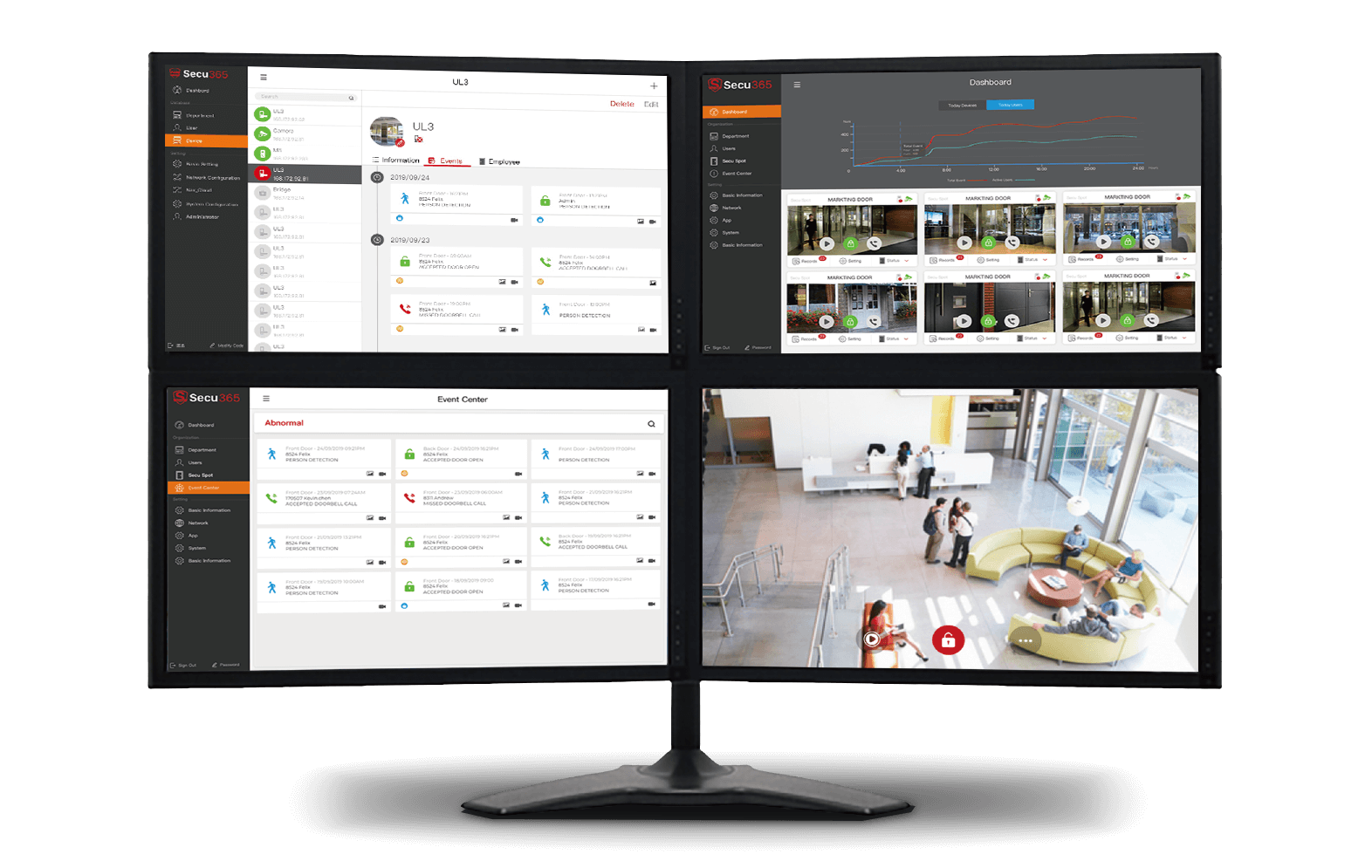 Complete Package
For Secu365, we suggest you can order a complete package to manage all your key security spots, and our professional consultant will give you a quick call and onsite service for your requirements.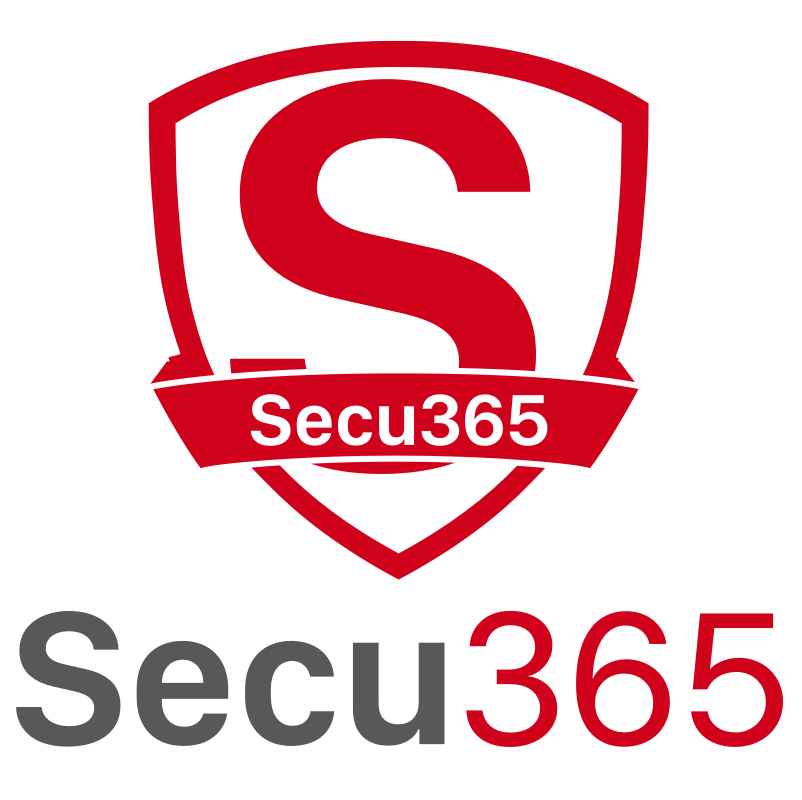 Get a free quote
Find the best Secu365 for your business