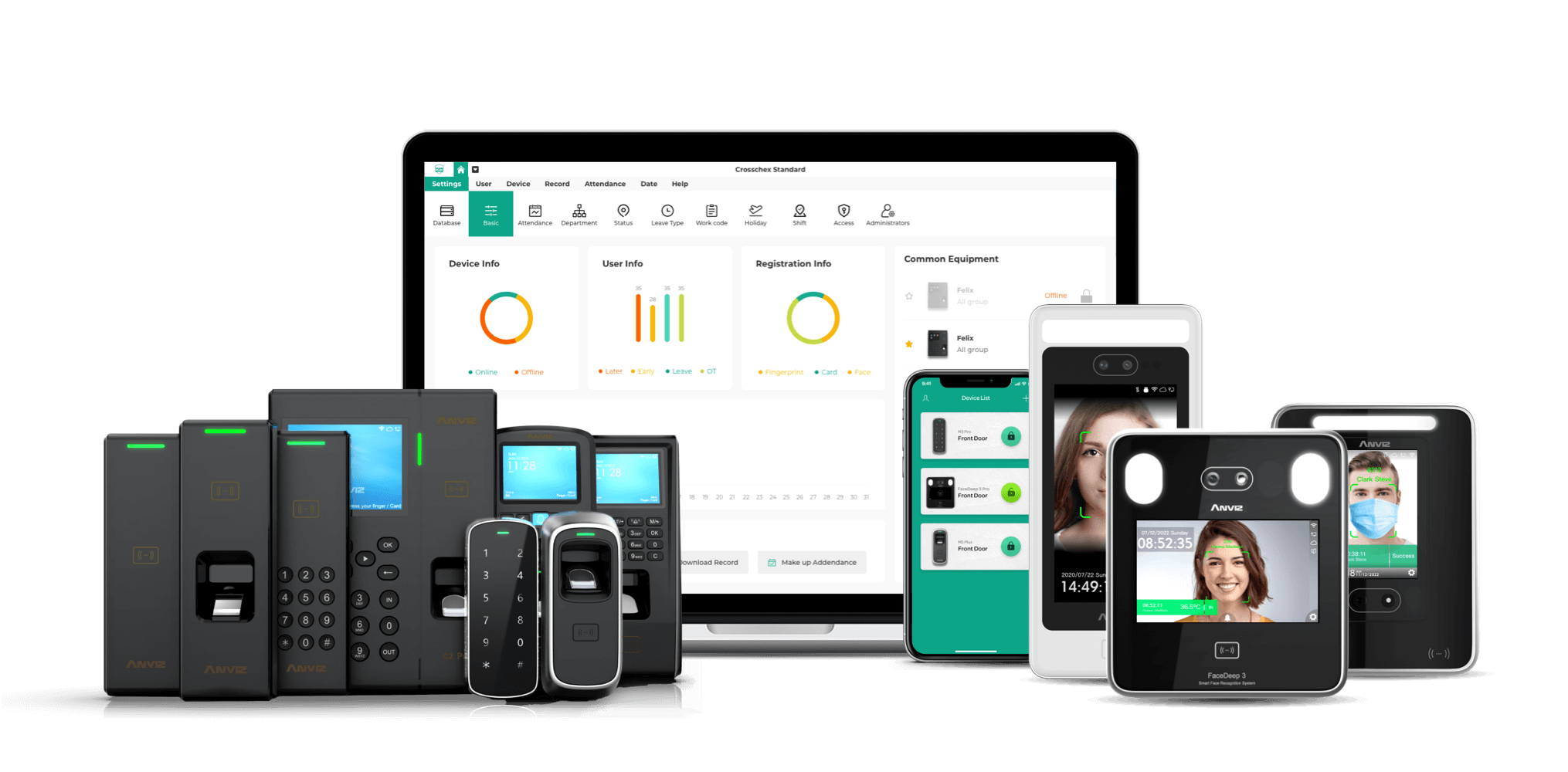 Security is crucial to any office or facility, every building needs a way to keep the space safe, and most organizations also need to restrict access to certain areas. Anviz is the first access control company to make use of biometrics-based, RFID cards, mobile access technology and specialized hardware to achieve space safety goals. The powerful security features with convenient and flexible system, provide office efficiency for enterprises small and large.
IP-based Access Control System Built to Scale
Whether it is a small enterprise that requires a simple and standalone access control device or a large multi-location enterprise needing thousands of devices on a distributed network is replacing traditional and antiquated access control methods to IP-based biometric solutions for security and convenience. Anviz solutions are easy to deploy with a low total cost of ownership.
Easy to Deploy

Easy Setting Up

Flexibility
Access Your Office in Modern Way
Leverage biometric liveness detection, and smart card and mobile technologies to ensure convenient and reliable access control in corporate offices, government premises, or large public venues.
Biometric Liveness Detection

Multiple Smartcards

Touchless Entry with Mobile
Anviz's smartest deep learning liveness fingerprint, face and iris algorithm provides the highest security, outstanding accuracy and fast authentication performance. We have biometric smart cards that combine chip technology with fingerprints to conveniently and safely verify. It offers more possibilities for various authentications.

Anviz RFID technology provides the ability to read multiple smart card technologies and most of the common proximity cards 125kHz and 13.56MHz RFID including MIFARE, MIFARE Plus, DESFire, MIFARE Ultralight, FeliCa and EM simultaneously.

Anviz CrossChex Mobile App allows you to use your smartphone as a key to access doors. You can easily manage your access control terminals and add users by mobile phone. It greatly improves user convenience in today's mobile-first world, as well as makes your organization look more modern and professional.
Optimize Performance with Best Quality Components
Anviz select and import the best of breed electronic and mechanical components from global manufacturers to create best-in-class solutions. Meet high-performance challenges based on truly reliable dual-core Linux based CPU and 15 years' BioNANO deep learning algorithm.
BioNano Algorithm

Design Beyond Industry Standards

SuperEngine CPU

Data Security

"Made in USA" Quality
A System Easy for Integration
Anviz software solution, CrossChex allows integration of an increasing number of third-party applications with our access control system, examples ranging from video management systems to mobile access control (using mobile credentials via API). Connect and Integrate your systems to Anviz. Various Access Management Features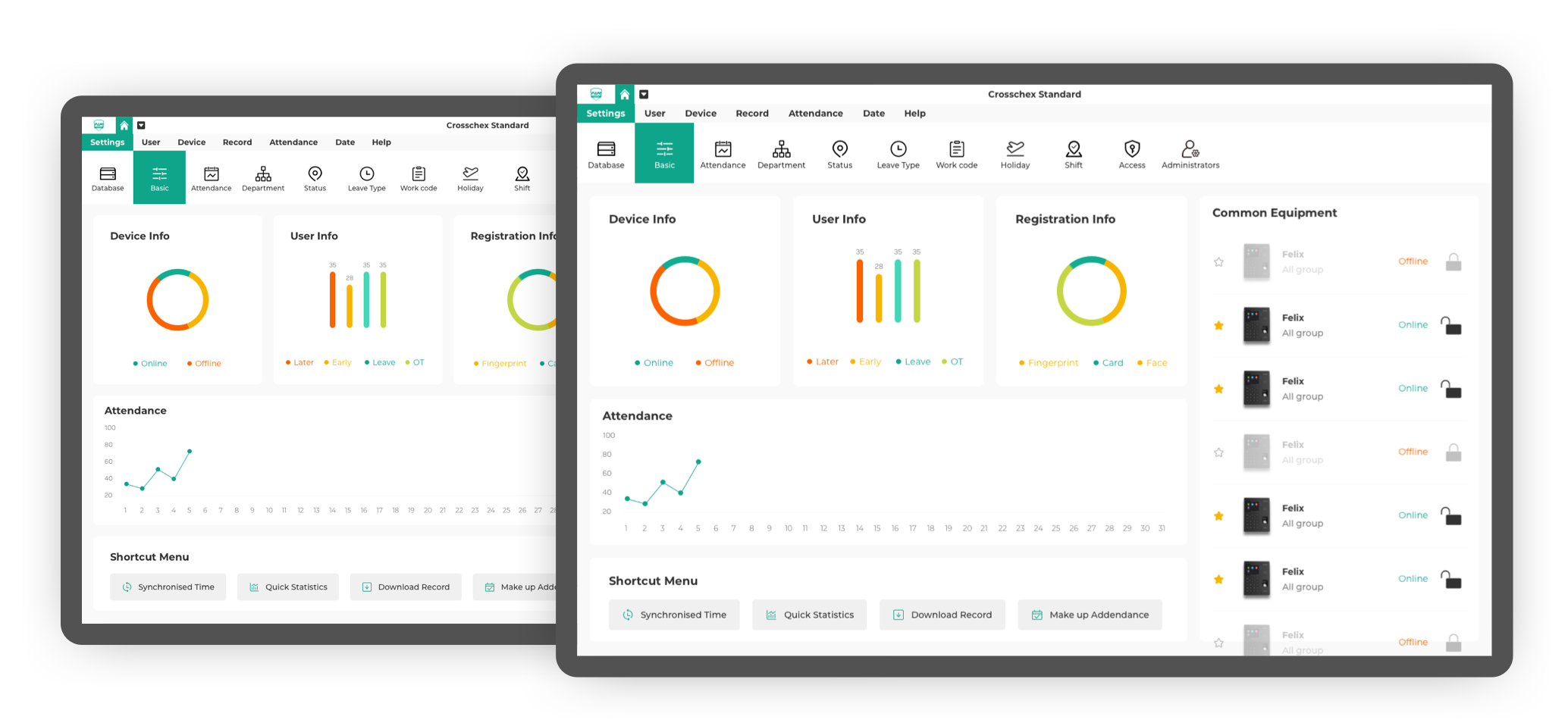 User Management

Device Management

Event Log Monitoring

Remote Access

Zone Management

Learn More
Learn More
Join 100,000 customers already using Anviz Learn how Anviz empowers businesses, schools and governments to make better use of their spaces.
Business Buildings

Manufacturing Facilities

Education

Medical Services

Hospitalities

Communities "We evaluated different biometric-centric authentication solutions and selected the CrossChex because it offers a complete solution, including both adaptable software and smart face recognition hardware"
— Wilfried Diebel, Head of the Dürr IT team
GET A FREE QUOTE
We look forward to speaking with you soon!