Anviz Great Success at IFSEC South Africa 2012 again
IFSEC South Africa 2012 was held 19th to 21st June at the Gallagher Exhibition Centre near Johannesburg. The Anviz distributor for the region, Itatec, represented Anviz and made an excellent show. Hundreds of professional visitors visited Anviz booth which was near to the main entrance.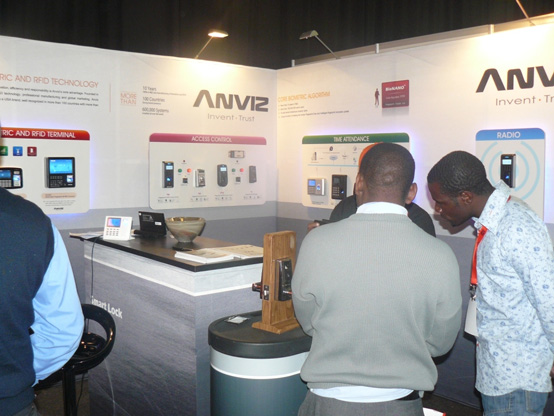 The visitors were not only from South Africa but also from other African countries such as Ghana, Malawi, Botswana, Nigeria, Zimbabwe, Mozambique and Namibia. Visitors included installers, distributors, government officials and business representatives all gathered at this biggest security exhibition in Africa.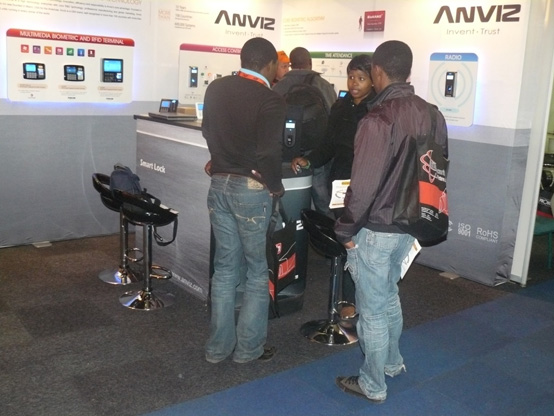 The main product featured was the new T60 with GPRS. We can foresee this model has great potential needs due to the vast distances and the lack of good communication links in Africa. However, most places of the continent are covered by mobile network so it is an ideal way to install Time and Attendance with GPRS at remote sites. Visitors were very impressed with this solution, not to mention it has great price advantage than any other product available in the market.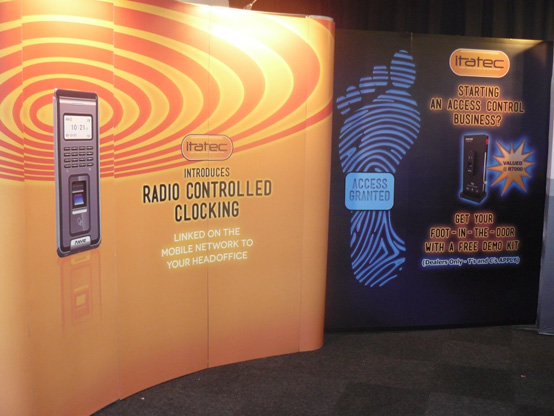 The VF30 with T5 slave attracted a lot of attention. Installers see good opportunities to sell a simple access control on a single door, with the advantage of built in anti-pass back control.

The biggest interest was for basic Time and Attendance. The products that were popular were the A300 and EP300. Some installers were excited about the D200 as they want a solution that can be sold with minimal installation work.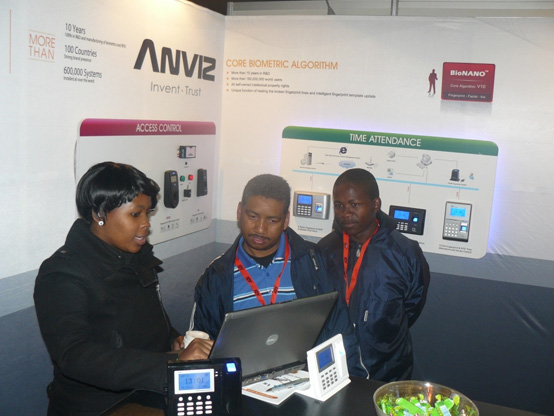 Company representatives were interested in the fact that Itatec has integrated its local Clockwatch T&A package with the Anviz database. This means the integration with all the local payroll programs is feasible to Anviz readers.

The new L100II smart lock was on display and visitors were impressed by its solution which needs no extra wiring, power supplies or magnetic locks. The main application of this model is to secure small server rooms, management offices and private homes.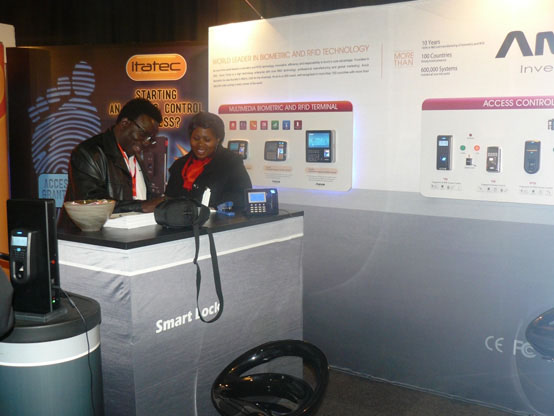 Africa has huge potential demands on security products due to the higher level requirements to the security and the rapid economic growth. The visitors to IFSEC saw that the Anviz products had excellent product portfolio and are able to make good performance even in complicated and severe environments.