Anviz Fantastic Show at IFSEC South Africa 2011
Anviz performed an excellent and successful showing at IFSEC South Africa in the Gallagher Convention Centre Midrand from Sep. 6th to 8th 2011, which is the biggest professional security exhibition.

During this exhibition, ITATEC as Anviz core partner, completely present the Anviz brand and advanced technology with many new models. Thousands of African security professionals, looking to stay up-to–date with the latest product developments and industry knowledge, and maintain relationships with suppliers and manufacturers were there. During the three days show, Anviz was able to show why it is one of the leading manufacturers of biometric, RFID time attendance, access control and smart locks around the world.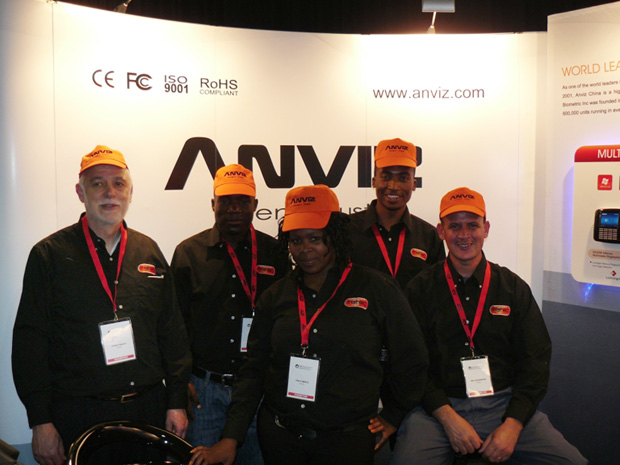 By providing one-on-one interaction with the hundreds of visitors, the experienced ITATEC staffs were able to explain the value of biometrics for Time and Access Control and to show how the Anviz products give excellent value to the users.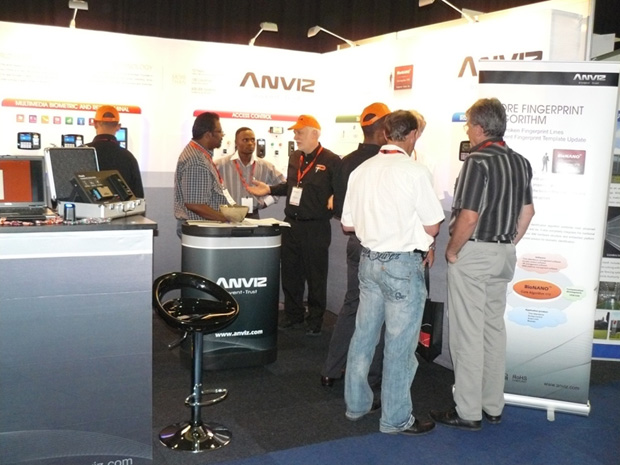 There was great interest in the advanced products like the OA3000 and the OA1000 Iris. Many visitors were impressed with the simple and robust designs of the D100, VF30 and A300 readers.


The L100 Smart lock was a big draw card as installers liked the concept of not having to install electricity and magnetic locks to secure a door. It is a real smart lock with your fingerprint or proximity card only.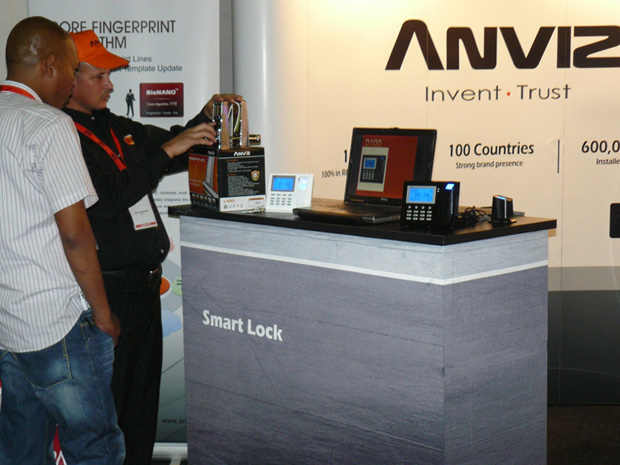 Although most of the visitors were from South Africa, there were visitors from Zimbabwe, Zambia, Tanzania, Kenya, Namibia, Lesotho, Rwanda, Ethiopia, Mozambique, Botswana, Uganda and Nigeria as well. Many of these visitors want to become distributers or resellers of Anviz products in their own regions. Anviz would like to cooperate with and support them like that Anviz do for ITATEC. We know clearly that there are huge markets for biometric products of the whole Africa. So you are warmly welcome to join in Anviz global family ASAP!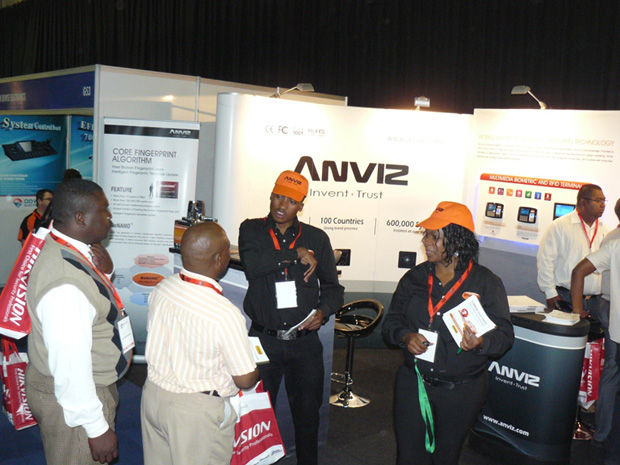 People have shown much interest in using Anviz readers and some even insisted on buying samples at IFSEC to take back to their countries. Many visitors also indicated that they are happy that Anviz has the experienced core distributer in Southern Africa as they expect local support and also equipment must be available from local stock. Besides, Anviz is planning to build the Technical Support Centre based on South Africa in order to help our agents and clients completely and considerately in future.

Anviz's great success under the cooperation with ITATEC at IFSEC presented again that Anviz is your global trustworthy partner in biometric and RFID industry. Anviz believe in "Invent.Trust" is the key to help our partners grow together with us. We wil go on.