Anviz attended Aimetis APAC Partner Summit
ANVIZ as one of the Gold Sponsor and only biometric access control sponsor fully supported The Aimetis APAC Partner Summit held on April 22, 2016, Taipei, Taiwan, concentrating on network video strategy discussion, technology updates and networking.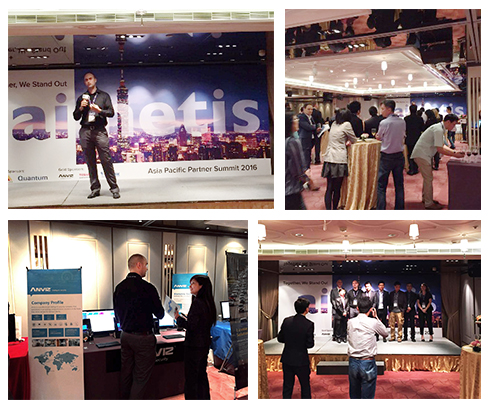 Anviz sales director Brian Fazio successfully introduced and gained high attention from the participants on Anviz Biometric product line. Few of them as below,
OA1000 Pro-Multimedia Fingerprint & RFID Terminal. Linux operating system, flexible and various network connections, built-in webserver, The OA1000 Pro ensure greater stability and reliability.
UltraMatch S2000-Standalone Iris Recognition System. With BioNANO core fingerprint algorithm, inbuilt webserver, online registration, WiFi, the S2000 will enqure ahigh speed and stability
P7- a new generation of touch-activated access control device. It is one of the smallest PoE Fingerprint pin and RFID standard alone access control in the world.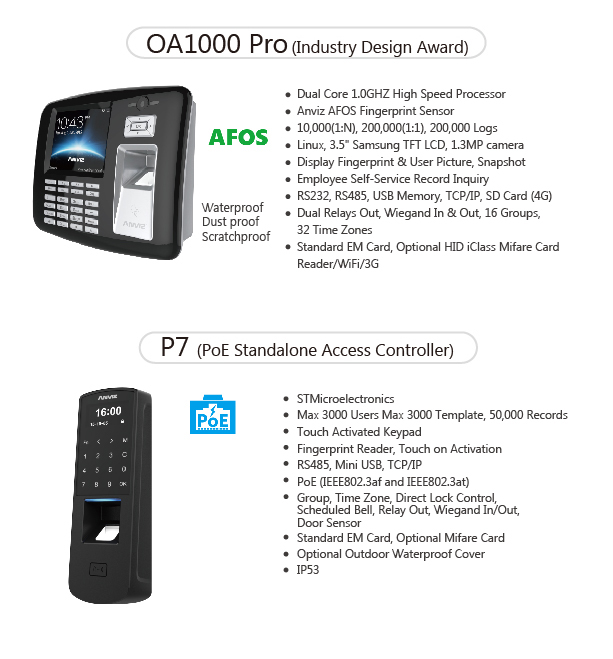 For Anviz, this is a good chance to communicate with these professional peers and experts and enhance our brand at the same time. We are committed to provide global clients with high quality products and service, and make outstanding contribution to society and consumers.