Anviz Showcases Innovative Integrated Security Solutions at ISC West 2023

Anviz, a leading global provider of smart security solutions, exhibited its latest
access control, time and attendance, and surveillance solutions at ISC West 2023,
from March 29th to 31st.
At the show, Anviz demonstrated how its innovative solutions can help organizations of all sizes improve their security and safety, as well as streamline their access control and time and attendance processes.

"We are excited to be back at ISC West this year to showcase our latest innovations in security and biometric technology,"

Felix Fu

said,

product manager

at Anviz. "Our solutions are designed to help businesses and organizations better protect their assets, streamline their operations, and improve their overall security posture."



At ISC West, Anviz unveiled
CrossChex
, which is an integrated suite of hardware and software that provides advanced access control and security management capabilities. The system features advanced features such as facial recognition, fingerprint recognition, RFID card technology, and customizable reporting. It also integrates with Anviz's Time & Attendance solution, allowing for seamless tracking of employee hours and attendance records.
Additionally, Anviz showcased
IntelliSight,
smart surveillance solutions, which offer a comprehensive view of any environment through high-definition cameras, motion detectors, and facial recognition technology. With its powerful analytics platform, users could quickly identify trends and potential threats from collected data.
It will also demonstrate its intelligent video surveillance product solutions backed up by an AIoT+Cloud platform. The system consists of an edge AI camera, NVR&AI server, cloud server, desktop management software and mobile app. It offers 24/7 monitoring with a shortened incident response time from days to seconds.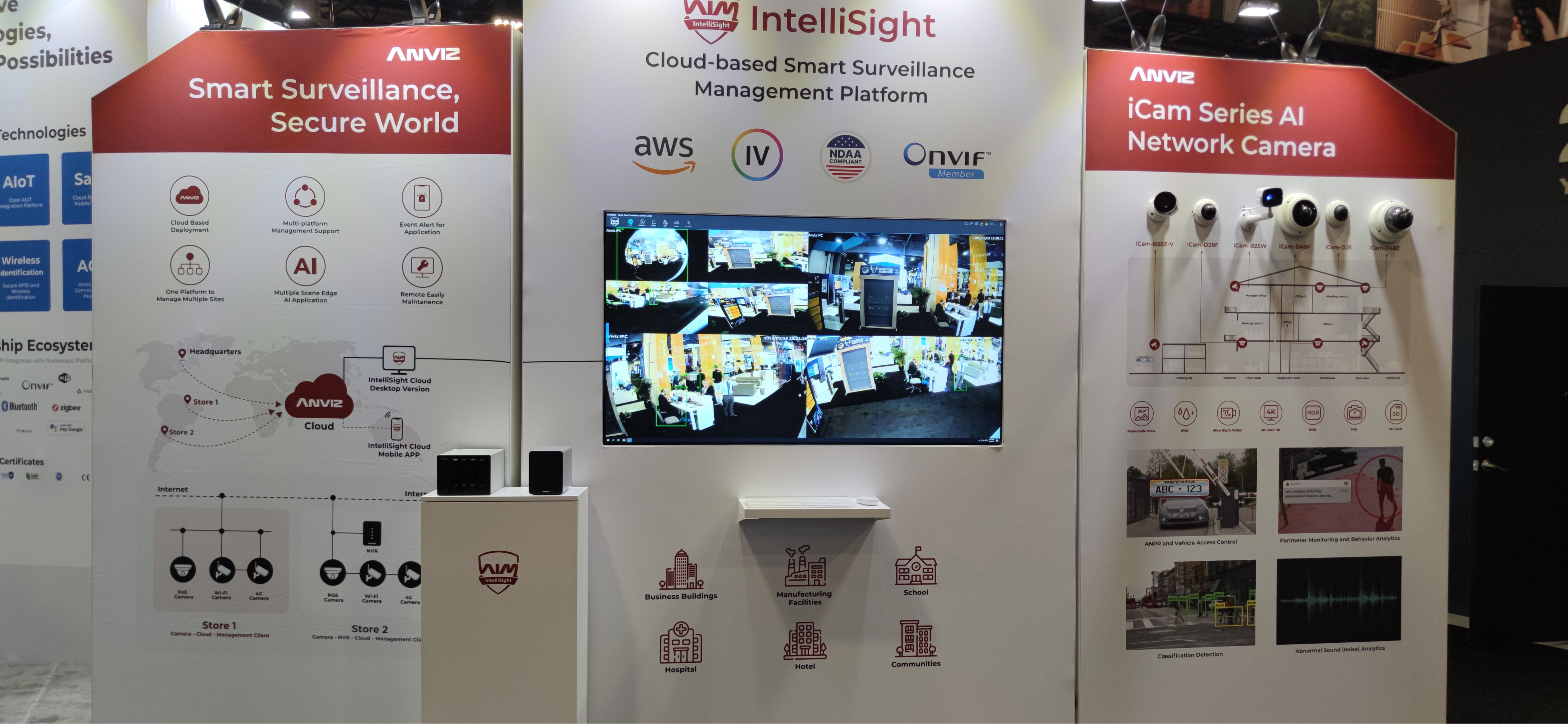 Anviz's solutions were well-received by attendees at ISC West, with many expressing interest in our advanced biometric technology and cloud-based solutions.

"ISC West is always a great opportunity for us to connect with customers, partners, and industry leaders," Michael Qiu said, CEO of Anviz. "We look forward to continuing to innovate and deliver cutting-edge solutions that help our customers stay ahead of the curve."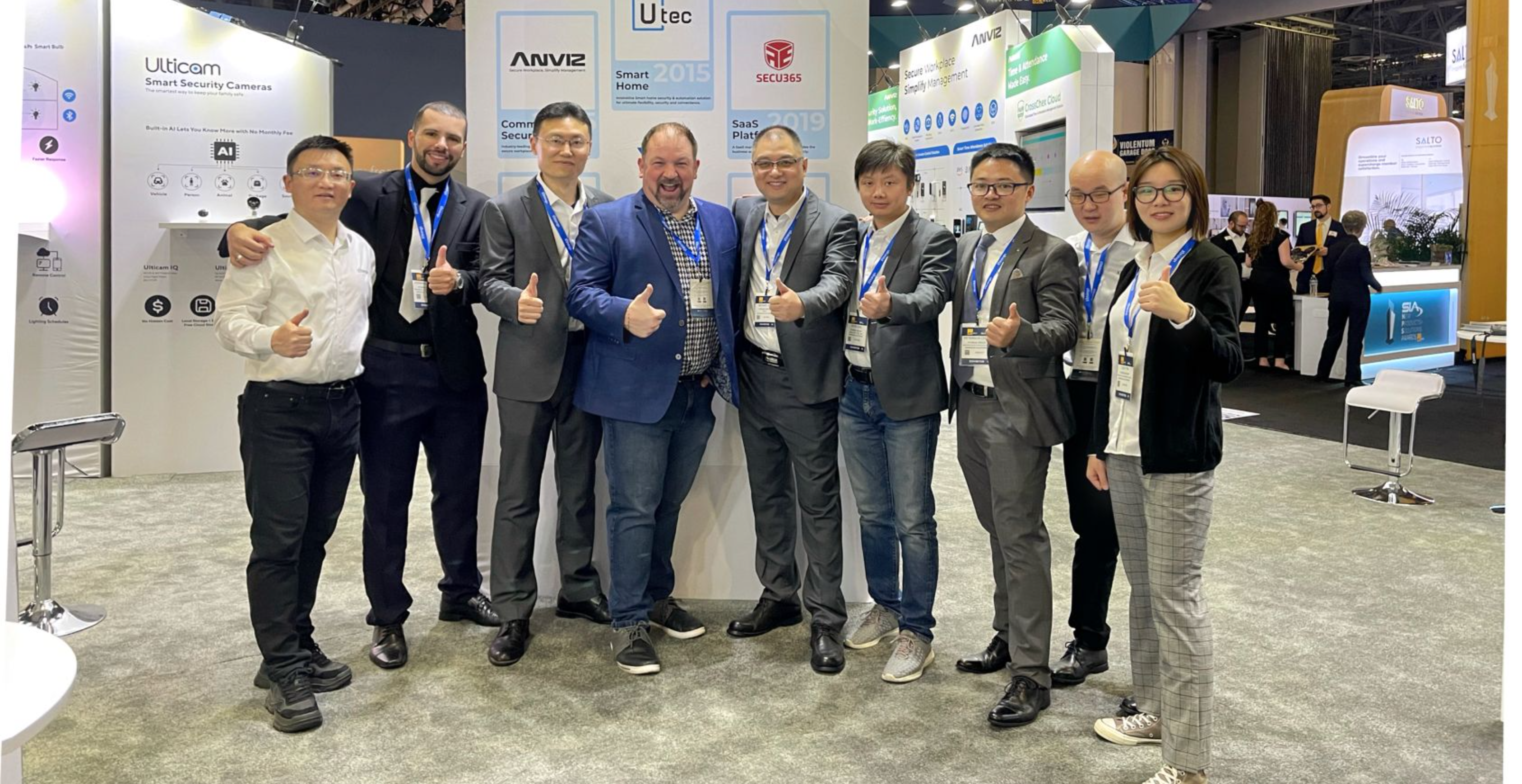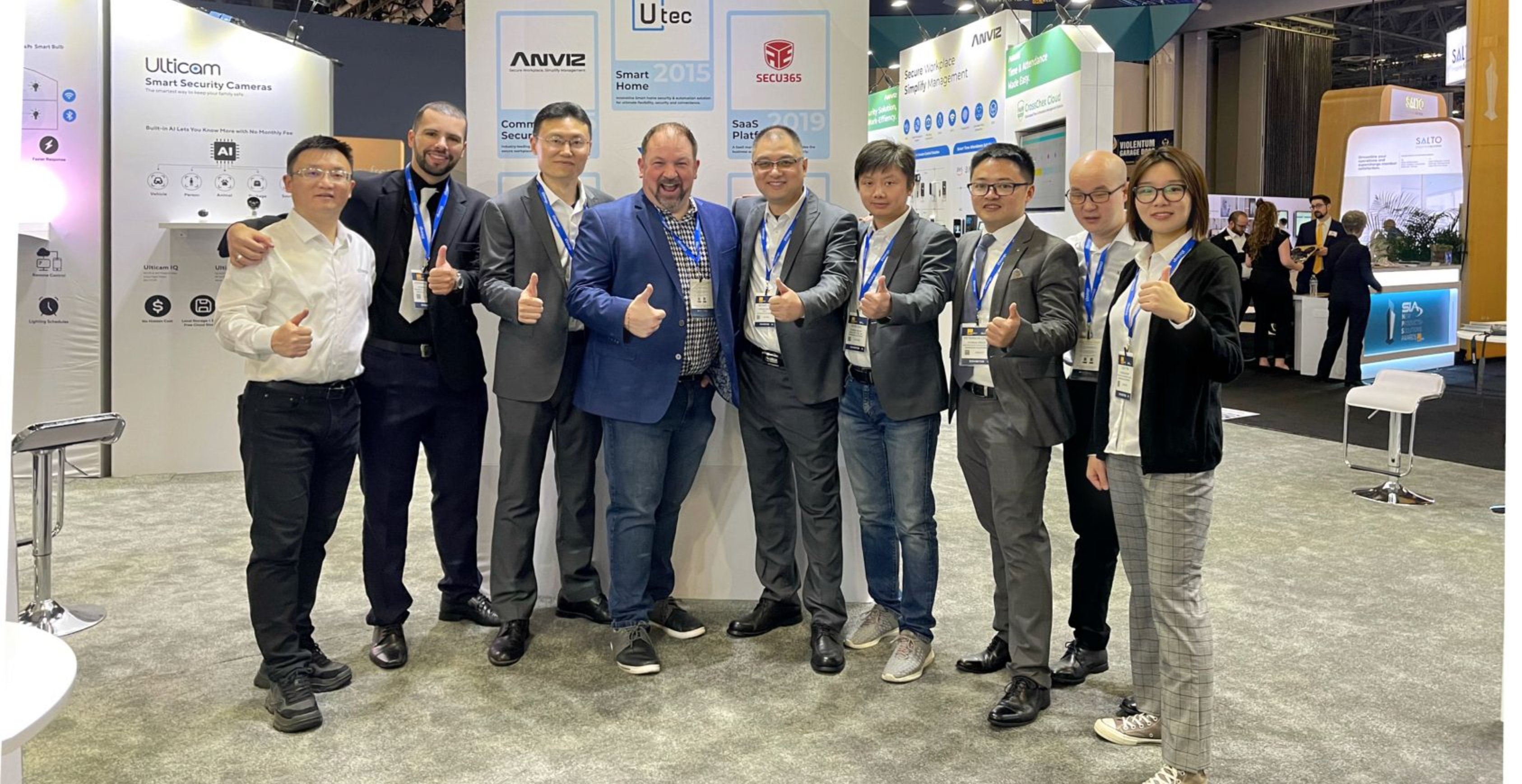 About Anviz
As the industry leader in professional and converged intelligent security solutions for nearly 20 years, Anviz is dedicated to optimizing people, things, and space management, securing worldwide Small & Medium Businesses and enterprise organizations' workplaces, and simplifying their management.

Today, Anviz aims to deliver simple and integrated solutions including cloud and AIOT-based smart access control & time attendance and video surveillance solution, for a smarter and safer world.