Anviz introduces the incredible fast C2 Pro
Anviz Global is presenting its latest innovation onto the market for the summer of 2015. C2 Pro: The Time and Attendance Fingerprint terminal is the fastest, safest and more stable model of its kind.
C2 Pro is faster than a blink of an eye; the fingerprint scan takes less than 0.5 seconds –most products worldwide in the sector have an average scan of 0.8 to 1 seconds-. It also has an A20 Dual Core, 1 GHz processor that allows to store 5,000 fingerprints and up to 100,000 records. Through this distinctive technology, the C2 Pro is a leading product in the time and attendance, security field.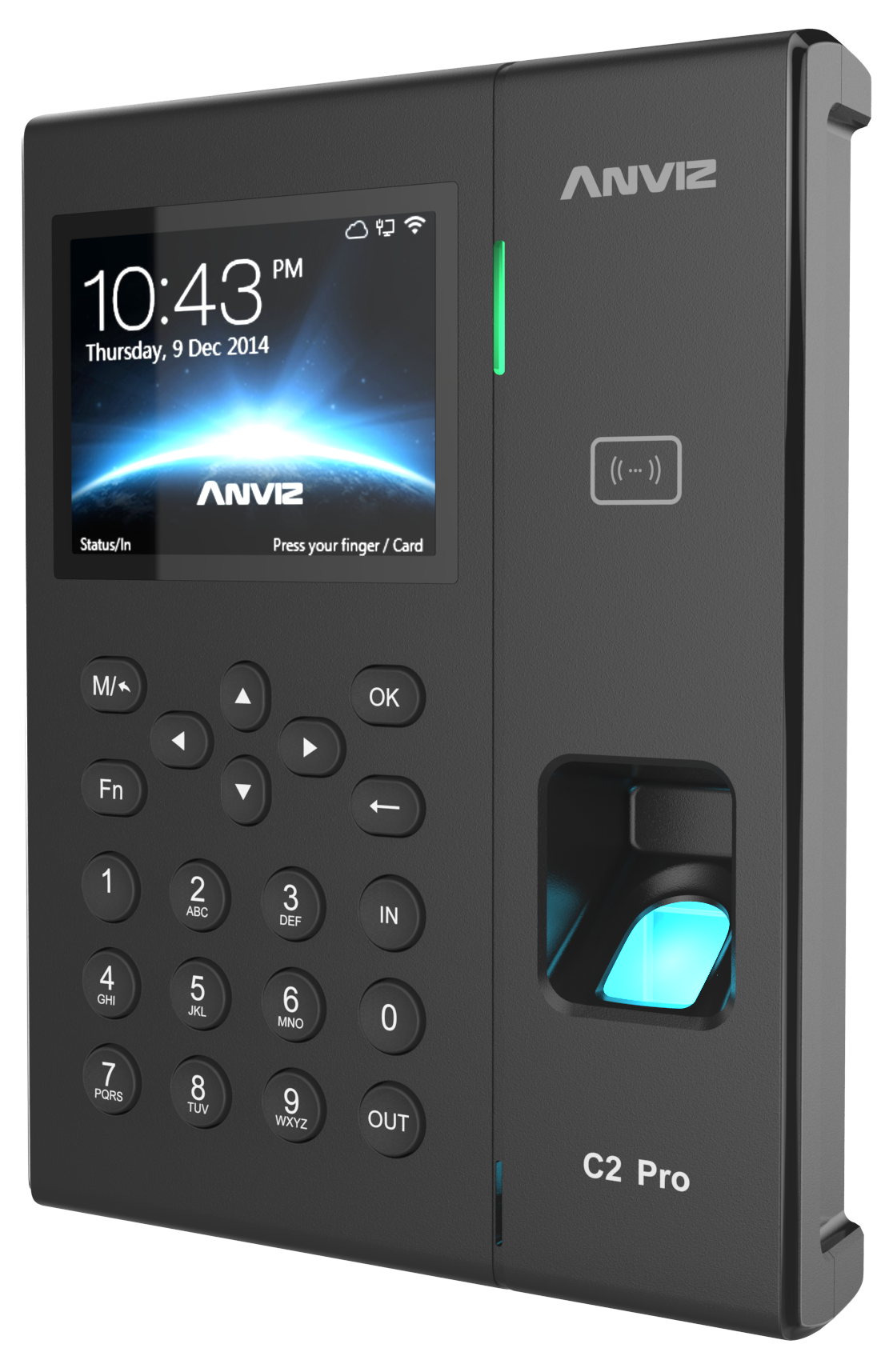 C2 Pro has been designed in an ergonomic and light style for a comfortable operation; easy to use and stress-free installation, which makes it ideal for all end-users, especially for medium and large sized enterprises.
C2 Pro has a 3.5" High Definition and True Color display and provides 3 recognition modes, fingerprint, password and ID Card for additional security. It is also compatible with most card readers: EM, HID Prox, IClass and Mifare, ALLEGION. The device also employs an exclusive operational system that has been developed by Anviz engineers: ProLinux, to make it safer and more stable.
Its connectivity interfaces offers a user-friendly way to obtain accurate and quick information (TCI/IP, WiFi, USB flash drive HOST and RS232). WiFi allows users to install and connect the device wireless to the printer. The USB flash drive HOST helps to upload and download information and attendance records of the staff.
Additionally, gets real-time reports with CrossChex Cloud, an intelligent management system of access control and time attendance devices, applicable to all Anviz access controls and time attendances, ideal for different complicated environments.
C2 Pro is available exclusively through Anviz's Global Partner Program. Contact your Anviz regional sales or sales@anviz.com for more details, or visit www.anviz.com
Anviz Global Biometrics Corporation is currently at the forefront of the biometric, RFID, and surveillance technology. For over a decade Anviz has been producing high-quality, cost-effective, security solutions.