Anviz + OnMed Medical Consultation Station Intergration - Powering a Smarter World with Instant Medical Solutions
OnMed Station supports you with a life sized, real-time encounter between the patient and clinician. An easy to setup station , bringing health care via high definition video and audio to patients, through advanced technology, including thermal imaging, ultraviolet sanitization and biometric code and key locks , to create a safe and secure experience.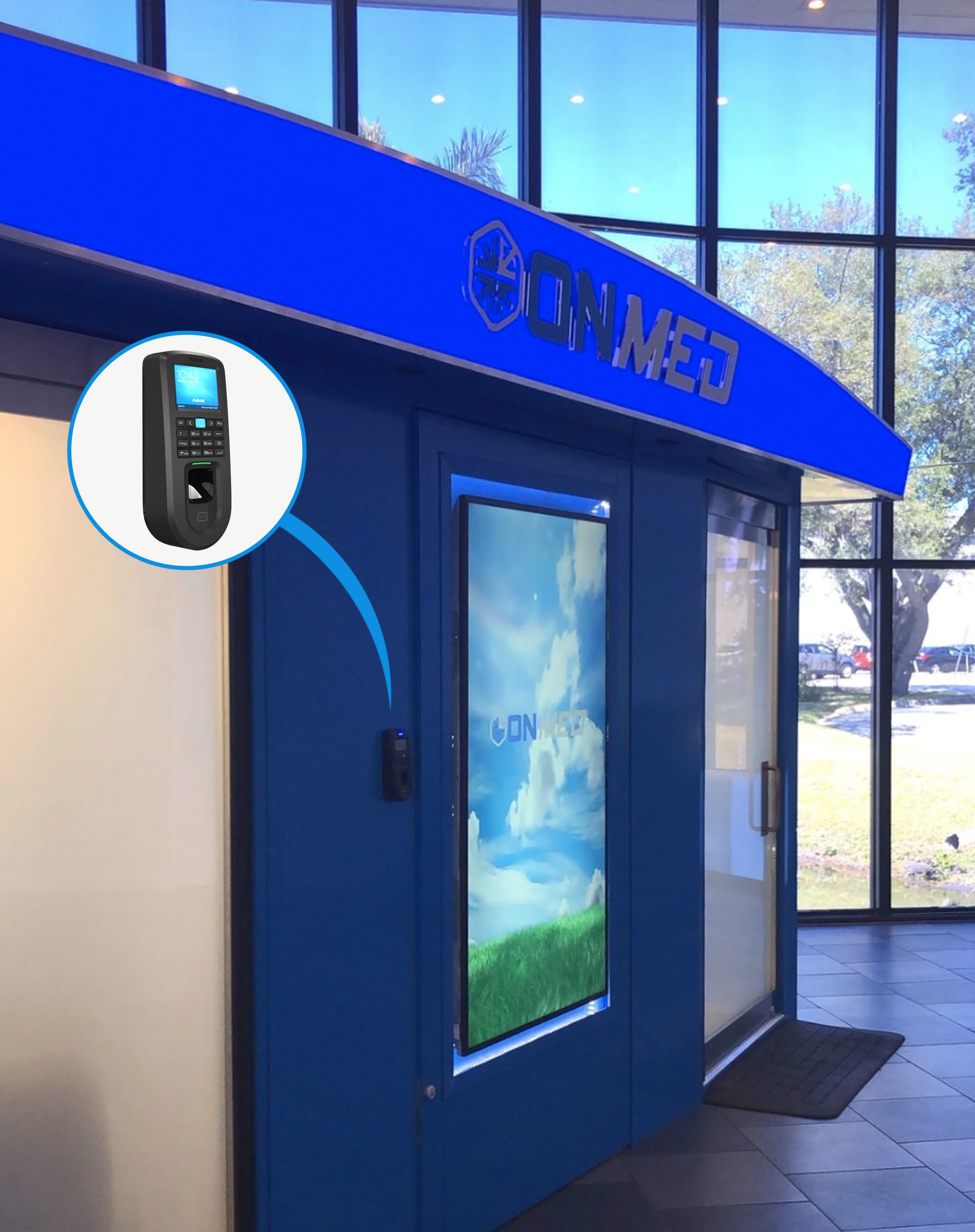 The OnMed station even allows doctors to prescribe and dispense hundreds of common medications through a secure, automated vault, saving patients a trip to the pharmacy. These Vaults are secured using Anviz VF30 Pro Biometric Fingerprint devices. Biometrics scanners are becoming increasingly sophisticated and is convenient to use. Anviz team is contriving to meet market demands.
About VF30 Pro
VF30 Pro is the new generation standalone access control reader equipped with Linux based 1Ghz processor, 2.4" TFT LCD screen and flexible POE and WIFI communication. VF30 Pro also supports webserver function ensuring easily self management and professional standalone access control interfaces. An standard EM card reader is also equipped onto the device.
About Anviz
As a leading provider of converged intelligent security solutions, Anviz global is committed to providing comprehensive IP Biometrics access control, time attendance solutions, IP video surveillance solutions to SMB and enterprises based on cloud, IoT and AI technologies.
For more information, visit us at www.anviz.com
About OnMed®:
OnMed® is committed to providing quality, affordable health care solutions through technology and innovation. Founded in 2014 and based in Tampa, Florida, OnMed® leadership has decades of combined experience in healthcare, telehealth and technology. The first OnMed® station was introduced in late 2019 and they have served thousands of patients with a 98% satisfaction rate. The stations are manufactured in Florida, sourcing most all components in the United States.
For more information, visit us at www.onmed.com