How to Remote Manage The Device Via Crosschex Software
When you're in somewhere that different from the location of the device, this guide can help you remote manage the device. In other words, it's for the case which you can't share the same local network with the device.

In this case, we'd like to suggest you set the device as client mode. And how to set it?

You need to set it both on the webserver and in our software CrossChex Standard.


Part 1. Setting on webserver

(1)
Log on the webserver of device.
We suggest using Wi-Fi or DHCP to connect device to Internet.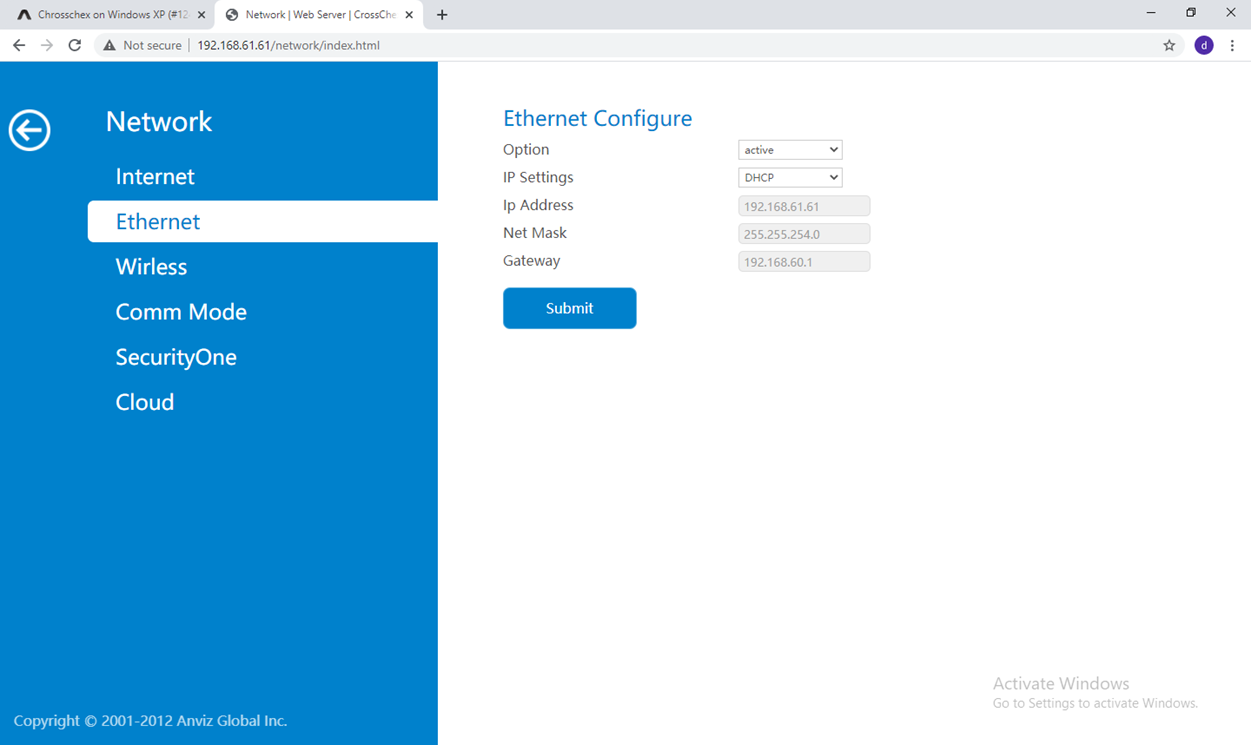 (2)Set Device ID
We do not suggest using 1 as device ID. Since 1 is default device ID and may have ID conflict.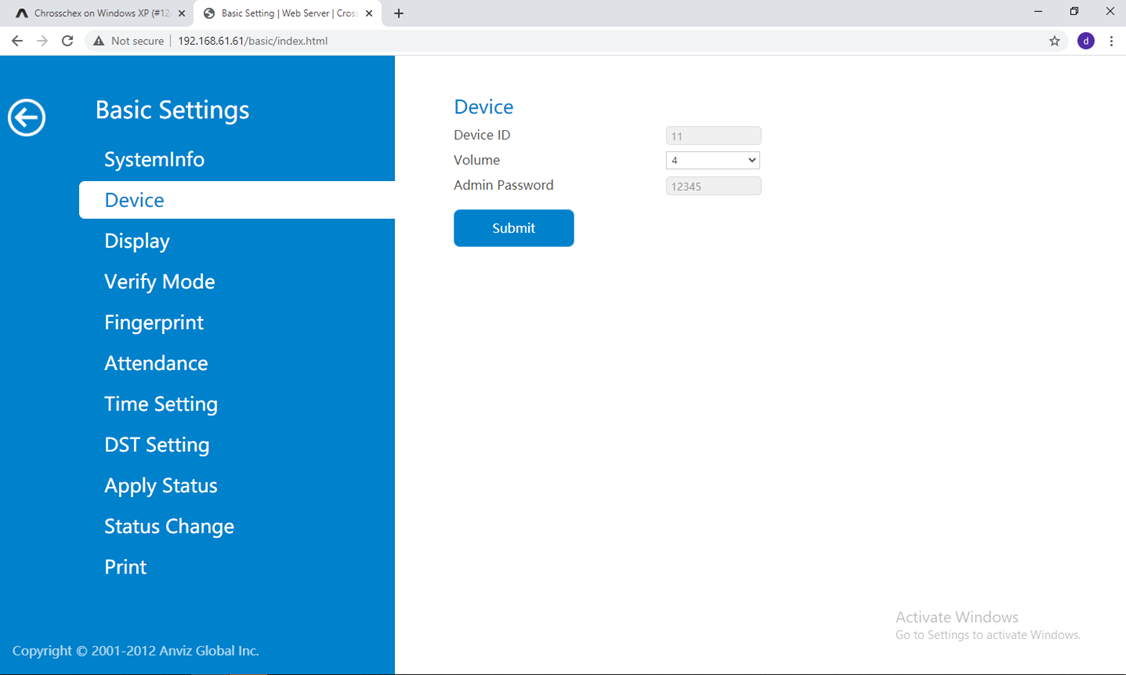 (3)
Change comm mode
to client mode.
(4)Check port number (5010 by default) and input public IP or domain. Part 2. Settings on CrossChex
(1)
Check port number on CrossChex,
the port number can be modified in case default 5010 port conflicts with existing devices. The port in CrossChex should be the same as that of webserver. Make sure this port has been opened by IT.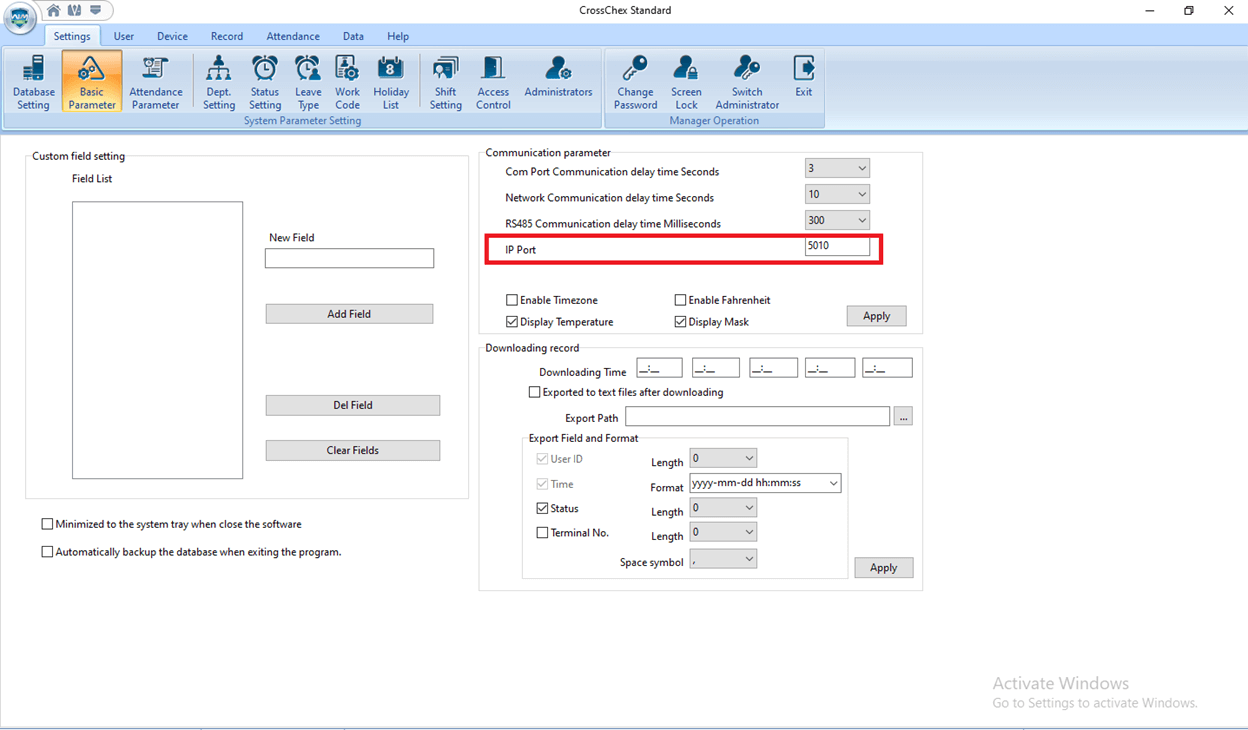 (2) Add device
Device ID should be the same as that of webserver and choose communication method as LAN (Client/Client+DNS).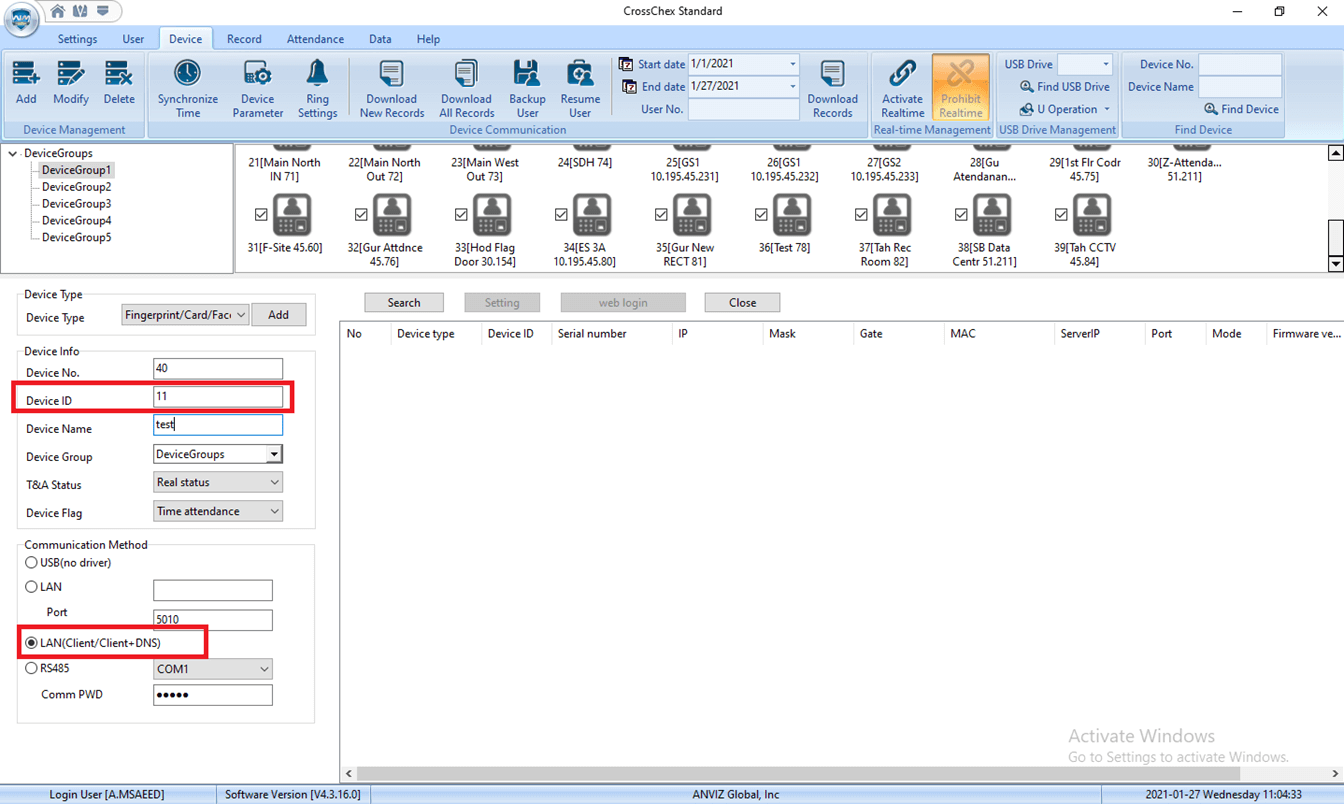 (3)
Device icon will go blue after added successfully.