Since the concern around employee safety and health has gained paramount importance, Anviz تطلق FaceDeep 3 Series with facial recognition, mask detection and body temperature detection capabilities. It can detect staff or visitors with a higher body temperature and helps with fast, easy and intuitive user authentication.
FaceDeep 3 Series is easy to install and has full compatibility with Anviz البرمجيات القائمة على السحابة CrossChex Cloud which is increasingly a requirement for enterprise customers who want to spend less on IT costs and need easy remote management.
Join us for our new touchless access control and time attendance solution FaceDeep 3 Series launch webinar, you will automatically be entered for a chance to WIN a Face Recognition with Temperature Detection Terminal FaceDeep 3 IRT.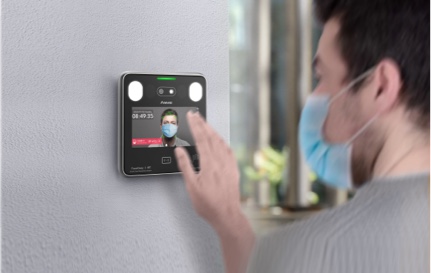 عرض محدود
سجل واربح!
Sign up with your work email and attend this webinar for your chance to win a FaceDeep 3 IRT
Sign up for the Webinar
SPEAKER

Nidhin Nair
مدير المبيعات

التاريخ

الإثنين
أبريل 12، 2021

قدم بواسطة

هنري سانتانا
Ing. Técnico de Ventas

التاريخ

الخميس
15 أبريل 2021

الوقت

مكسيكو سيتي
10:00 AM GMT-5

SPEAKER

ليوناردو ريبيرو
مدير المبيعات التقنية

التاريخ

الجمعة
أبريل 16، 2021

الوقت:

10: 00 AM PDT
1:00 مساءً بتوقيت شرق الولايات المتحدة