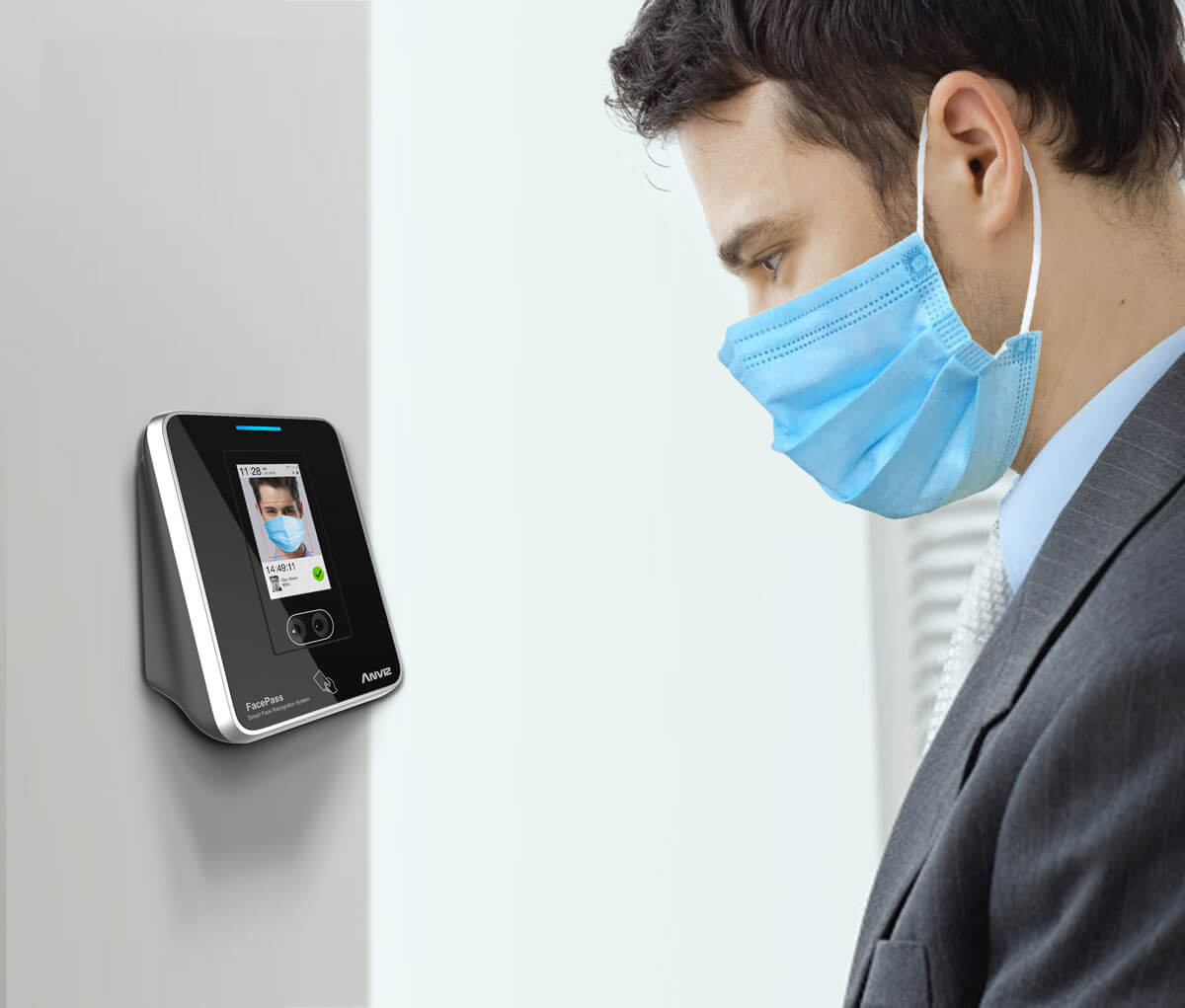 Touchless Face Recognition System
FACEPASS 7
FacePass 7
Touchless for Securer Identification
Equipped with new AI deep learning architecture and infrared live detection technology, FacePass 7 provides 24/7 accurate identification and effectively prevents fake faces such as photos or videos.
Secure Identification in Various Environment and Conditions

With the verification of over one million faces around the world, FacePass 7 has become one of the most accurate face recognition terminals suitable for various environment and conditions.

Makeup

Hairstyle and Beard

Expression Changes

Glasses

Hat
Super Wide Angle Camera

Built-in super wide angle camera ensures a 120 degree identification.

Easy Installation

The ergonomics design ensures an easy installation and can adopt different heights of people.
Simply Look and Go
FacePass 7 is equipped with a new Linux CPU, implementing a face-capturing of less than 1 second, and a recognition time within 0.5 seconds.
< 0.5s
Identification time
< 1s
Registration time
BioNANO®
Facial Algorithm
More Convenient than Ever
Flexible communication for WiFi, 4G or Lan. Convenient management for Web-server and PC software.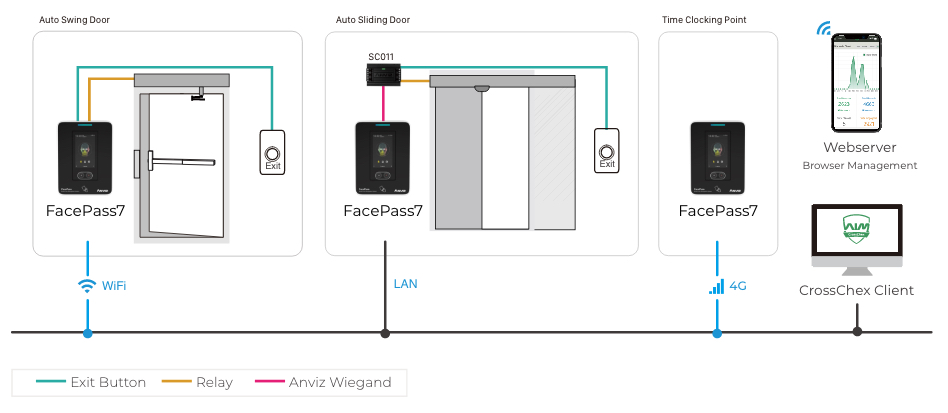 Technical Specifications
| | | |
| --- | --- | --- |
| Capacity | User Capacity | 3.000 |
| | Card Capacity | 3.000 |
| | Log Capacity | 100.000 |
| Interface | Communication | TCP/IP, RS485, USB Host, WiFi, Optional 4G |
| | I/O | Relay Output, Wiegand Output, Door Sensor, Switch, Doorbell |
| Feature | Identification | Face, Card, ID+Password |
| | Verify Speed | <1s |
| | Image Display | Support |
| | Self-defined Status | 10 |
| | Record Self-check | Support |
| | Embedded Webserver | Support |
| | Doorbell | Support |
| | Multi-languages Support | Support |
| | Software | Crosschex Standard |
| Hardware | CPU | Dual-core 1.0GHz |
| | Face Detection Camera | Dual Camera |
| | LCD | 3.2" HD TFT Touch Screen |
| | Sound | Support |
| | Angle Range | Level: ±20°, Vertical: ±20° |
| | Verify Distance | 0.3-0.8 m (11.8-31.5 inch) |
| | RFID Card | Standard EM, Optional Mifare |
| | Tamper Alarm | Support |
| | Operating Temperature | -20 °C (-4 °F)- 60 °C (140 °F) |
| | Operating Voltage | DC 12V |
| | Dimensions{W x H x D) | 124*155*92 mm (4.9*6.1*3.6 inch) |
| | Operating Voltage | DC 12V |