Back to School
and Stay Safe
We keep you and your loved ones safe
Get a Free Quote
Solution Overview
COVID-19 creates a new problem when children are back to schools, management needs to implement new processes and technologies to help keep students, teachers, employees and visitors safe. The touchless plus temperature detection system would be obviously an integral part of requirements in providing immediate, visual scanning solutions.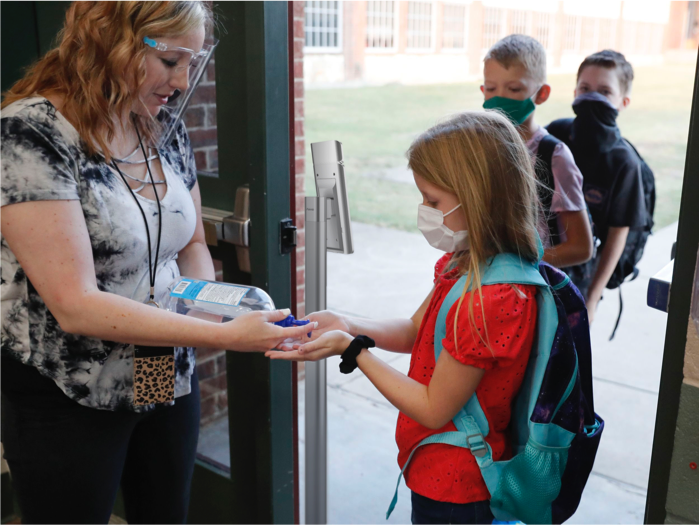 Solution Features
Safely Return to School with Anviz Face Recognition Solution
According to SIA's(Security Industry Associate) latest report in Sept.2020, people broadly favor schools using facial recognition and temperature detection technology to screen any visitors, and are highly receptive to facial recognition technology that allows school administrators and school safety personnel to be alerted if a person who is not allowed on school grounds arrives.
FaceDeep 5 and FaceDeep 5 IRT would offer you a good choice.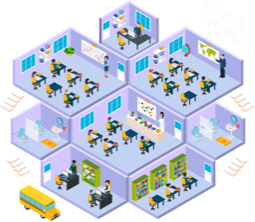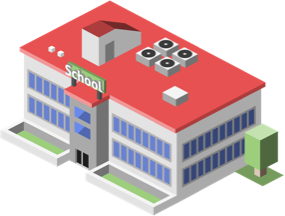 Check kids temperature and mask accurately
Accuracy ±0.3 °C (0.54 °F)
Abnormal temperature,
wearing a mask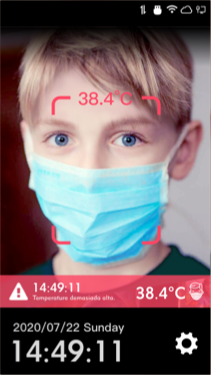 Temperature normal,
wearing a mask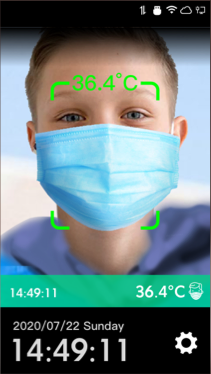 Wide Adoption for Various Conditions
With the verification of over one million faces around the world, FaceDeep has become one of the most accurate face recognition terminals suitable for various environment and conditions.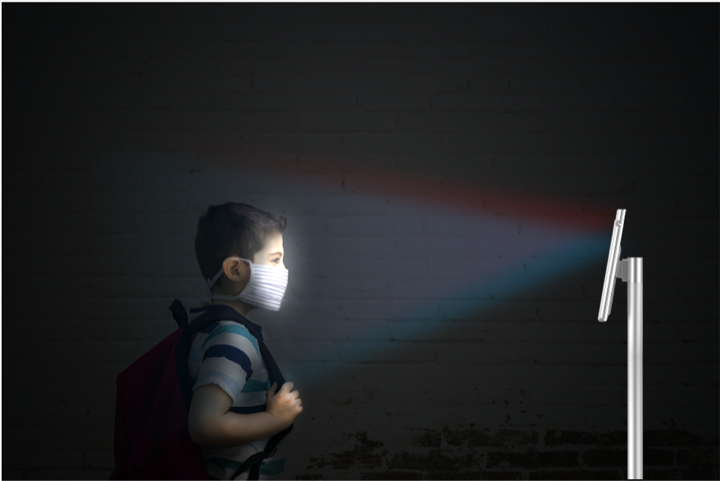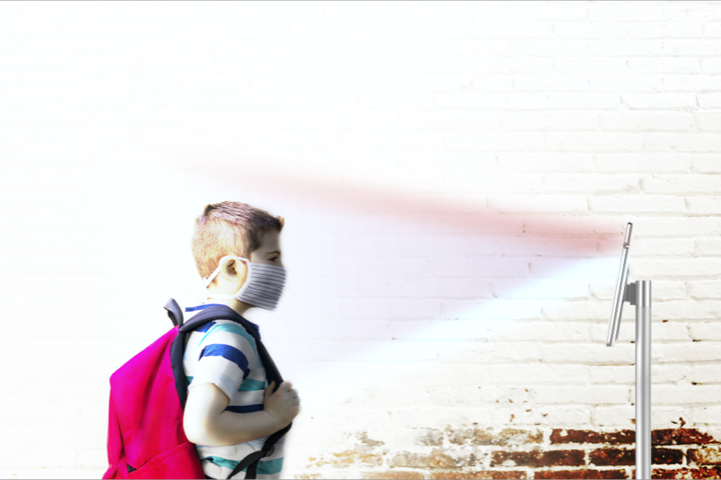 Best-in-Class Ergonomics
The ergonomics design ensures an easy installation and can adopt different heights of people.
Learn More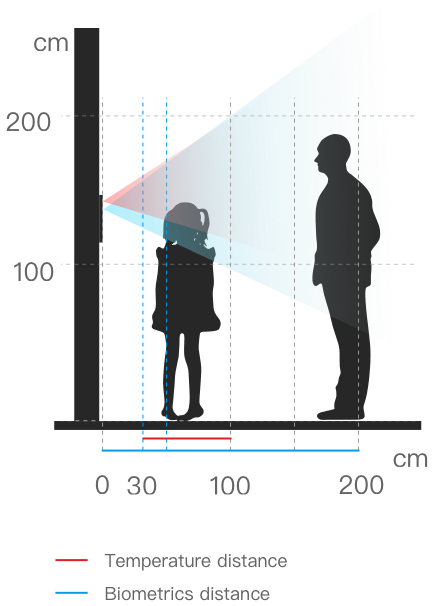 Would Offer You a Good Choice
BEFORE

Inspection Manually

(inefficiently passed by)

Near Field Contact Always

(Increase teachers and staffs anxiety)

Physical Identity Card

(RFID cards could easily be lost, stolen, passed around, or destroyed during rigorous athletic activities)

Manually check the parents ID when kids leave school
Inspection
Style

Safe
Distance

Access
Identity

Role
Association
AFTER

Detection Automatically

(Fast and frequent temperature screening for students, faculty and staff)

Contactless, Automatic Device Detection

(Decrease teachers and staffs anxiety)

Your Face is Your ID

(No worry about cards lost, stolen, copied, and damaged anymore)

Ability to accommodate large numbers of diverse roles like parents and kid's relationship
Inspection Manually

(inefficiently passed by)

Near Field Contact Always

(Increase teachers and staffs anxiety)

Physical Identity Card

(RFID cards could easily be lost, stolen, passed around, or destroyed during rigorous athletic activities)

Manually check the parents ID when kids leave school
Detection Automatically

(Fast and frequent temperature screening for students, faculty and staff)

Contactless, Automatic Device Detection

(Decrease teachers and staffs anxiety)

Your Face is Your ID

(No worry about cards lost, stolen, copied, and damaged anymore)

Ability to accommodate large numbers of diverse roles like parents and kid's relationship
Related Products
Related Solutions & App
CrossChex Standrad

For small & medium Business T&A, A&C all in one syatem

Learn More

CrossChex APP

Time Attendance and Access Control Management System

Learn More

CrossChex Cloud

Ideal for any size enterprise, without limitation of cross-regional business.

Learn More
Related Application
Back to School

We keep you and your loved ones safe

Learn More

Get Back to Work Safely

We make your building entrance safe

Learn More
Related information
Flyer

FaceDeep 5 IRT Flyer EN

1.2MB

Flyer

FaceDeep 5 Flyer EN

917KB

Flyer

Anviz Flyer FacePass7 IRT EN

4.7 MB

Quick Guide

FacePass7 IRT Quick Guide

1.6 MB

Quick Guide

Anviz UltraMatch S2000 QuickGuide

757.5 KB

Catalogue

Anviz UltraMatch S2000 Catalogue

2.8 MB